Parents Want 8 "X-Rated" Books Banned From H.S.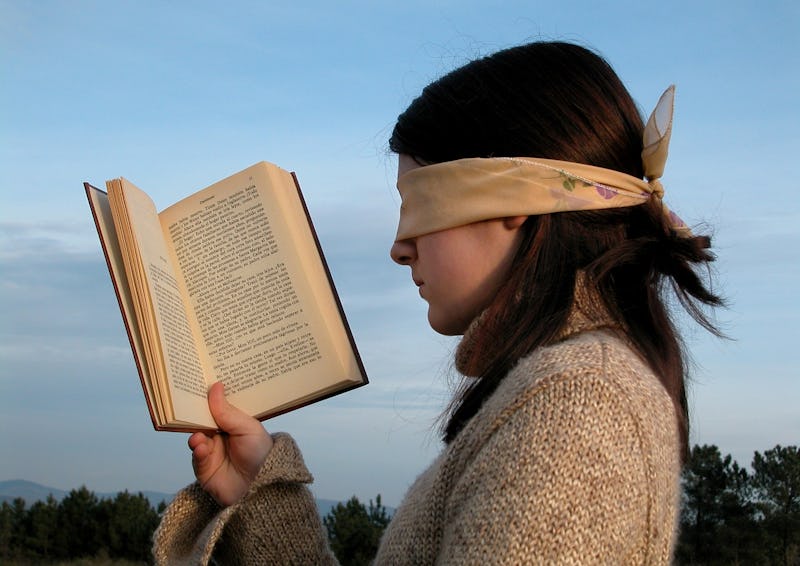 At Illinois' Lemont High School, some parents want eight "X-rated" books banned from advanced English classes. At a Nov. 21 meeting, mothers Laura Reigle and Mary Kay Fessler, along with other "parents and community members," urged the Lemont School Board to pull Maya Angelou's 1969 autobiography, I Know Why the Caged Bird Sings, off of school reading lists.
In addition to her problems with Angelou's classic, Reigle — who is the mother of a Lemont High School junior — has also published a complaint against seven other "pornographic" books on the high school's English curriculum, which she claims "contain sex, murder, suicide and homoeroticism." They are:
The Lovely Bones by Alice Sebold
The God of Small Things by Arundhati Roy
Thirteen Reasons Why by Jay Asher
A Separate Peace by John Knowles
After the First Death by Robert Cormier
All the Bright Places by Jennifer Niven
Go Tell it on the Mountain by James Baldwin
Book Wizard, Scholastic's teacher resource, lists all eight books as appropriate for teens in grades 9 to 12, with Thirteen Reasons Why approved for 7th and 8th graders as well.
Lemont community members evidently believe that their teenage students are being irreparably harmed by reading advanced literature. One resident, Richard Ligthart, attended the school board meeting "with a prepared statement of changes he wanted in the district's policy":
"Regardless of the books, I'm recommending to the board that no literature whatsoever be inclusive of literal metaphorical, figurative or allegorical words for male or female genitals," he said. Identifying himself as a former tenured school teacher he said, other than exceptions for state-mandated sex ed, "English classes should not be involved in sexuality in literature for our kids. It shouldn't be in any books. No books."
"We can't have 18-year-olds reading about masturbation or sexual issues, regardless of the literature. I don't care if it's from Dickens or who else," he said, in summary.
Ligthart is a "[s]pecialist in sexual abstinence skill building and post sexual experience restoration." Illinois state law requires schools to teach abstinence-based sexual education to students. Bustle reached out to Ligthart for comment, but he declined to speak with us over email, saying that "[t]o engage in written narrative subject to potentially subjective exegesis, hermeneutics and out of context confusion may not be fruitful for you or your audience." Ligthart did not respond to Bustle's suggestion of a phone interview.
Lemont High School has removed Roy's novel from its English curriculum, because the book did not receive school board approval before being assigned to students. The school has also implemented a permission slip policy that would allow parents to opt their children out of reading I Know Why the Caged Bird Sings.
Reigle and Fessler don't believe the opt-out policy is fair, however. Fessler said her "kid would ... be ostracized and read different material somewhere else" if she did not approve of a book, and Reigle said the permission slips would coerce parents into signing in order to avoid the "exclusion" of their children from the classroom. For these two women, it seems, the only fair way is their way.
Without putting too fine a point on it, Lemont High School's censorship situation is an absolute train wreck for students' freedom to read. As the American Library Association's James LaRue told the Cook County Chronicle:
An English class allows students to read the finest written books produced by the best writers and grow their literary experiences in a safe place where they can talk about the books. What's a safer place than an English class? ... Here's a question, do children really need to be protected from too much reading?
The ALA has opposed censorship efforts like Reigle and Fessler's since 1953, when it issued its first Freedom to Read Statement. The ALA's position is that "[t]he freedom to read is essential to our democracy," but "is continuously under attack" by "[p]rivate groups and public authorities ... working to remove or limit access to reading materials, to censor content in schools, to label 'controversial' views, to distribute lists of 'objectionable' books or authors, and to purge libraries."
It's important to remember that book bans and censorship campaigns often target diverse literature. Three of the books on Reigle's list were written by authors of color, one of whom — James Baldwin — was an openly gay man.
The case of Lemont High School isn't an isolated incident. Instead, it's part of a nationwide attack on intellectual freedom and academia. Reigle published her article on "X-rated" high school books at Hypeline News, a "project" of Turning Point USA. TPUSA is the group that recently made headlines for its watchlist of liberal professors in U.S. colleges, who, it asserts, "promote anti-American values."
We've dealt with this kind of ignorance for decades, but — with the rise of a bigoted movement to the highest levels of our government — fighting is more important now than ever. Check out the ALA's website to learn more about how you can fight censorship in schools and libraries.
Image: Anher/Pixabay