Find Out Where To Shop Sweet Peach ASAP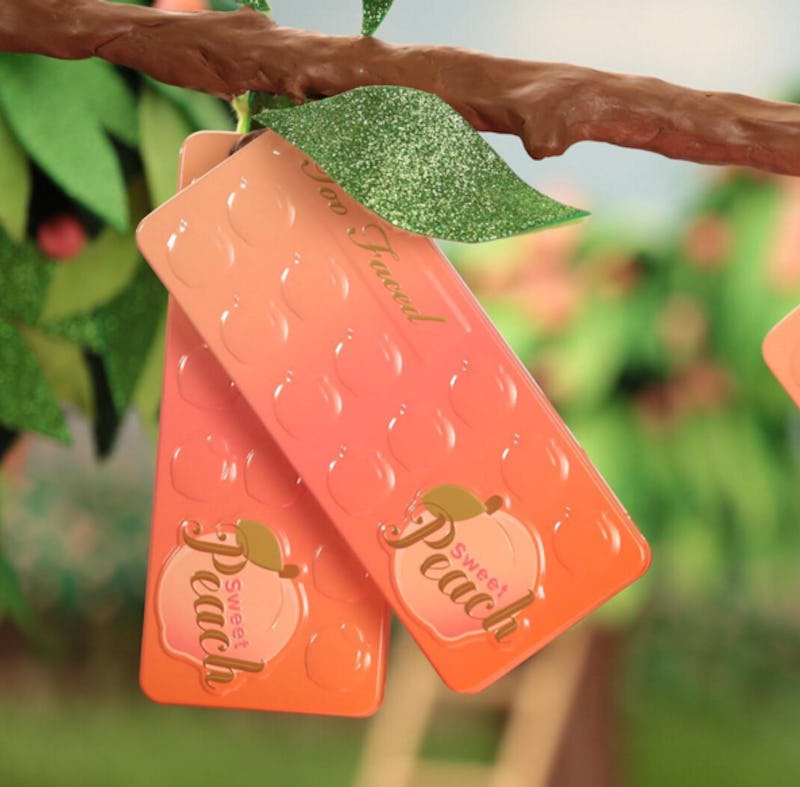 You're going to want to get your hands on this peach-y collection as soon as possible. Now that Too Faced has finally announced when the Sweet Peach line-up will be available to shop, you need to mark your calendars, set your alarms and be ready to add these amazing products to your cart. Where can you buy Too Faced's Sweet Peach collection on Dec. 14? It'll be available on one website before you can find it anywhere else.
According to the brand's Instagram, you'll be able to snag the entire line at 12 a.m. ET on Dec. 14 on the Too Faced website. You might be able to scoop the range up at other places that carry Too Faced at some point, but there's been no official confirmation from the brand about where/when else you might be able to buy it.
Sweet Peach may also be headed to those other retailers, but if you want to be among the first to own these beauties, you'll have to shop from the Too Faced website. Expect wait times and products to sell out quickly. The best course of action: be online the second these babies drop so you don't miss out. Because seriously, peach-infused eyeshadows, blushes, highlights and lippies are worth staying up late for!
Peach products as a midnight snack? Don't mind if I do!
Trust me, you're going to want to get your hands on these items as early as possible.
The collection's got what it takes to give you plenty of peach pigment.
You'll be looking naturally flushed and flawless with these shades swept across cheeks.
You're sure to get a full face of makeup that smells as great as it looks when you shop this range. It really doesn't get better than that!
So, who else is going peach pickin' on Dec. 14? See you there!