11 Ethical Websites To Buy Fair Trade Gifts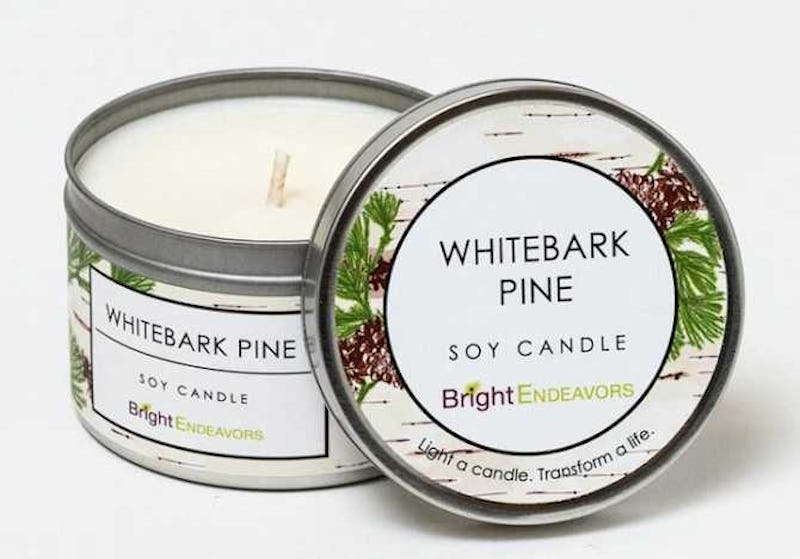 When you are trying be an ethical consumer, shopping for holiday gifts can be tricky business. Luckily, thanks to the internet, you can easily shop for holiday gifts on fair trade websites. These online marketplaces offer beautiful handmade goods made by talented artisans in developing countries. In some cases, the products are made by individuals in struggling communities in the United States. Each item is "responsibly made," meaning that it was created with the wellness of the worker (and planet) in mind.
Most importantly, there are no sweatshops or harsh working conditions involved. These fair trade retailers pay fair wages that help artists make an actual living. And when basic human rights are usually traded for cheap mass produced products, it does not hurt to be mindful about your shopping.
Consumer education is truly everything. It all comes down to knowing what truly goes into the items that flood our malls and stores. And while unfair practices cannot be stopped overnight, you can make a difference by shopping for ethical products. This can include anything from home decor and jewelry to candles and notebooks. The holiday season is the perfect time to start. To top it off, a fair trade item isn't just unique. A purchase can make a huge difference in more than one person's life. Remember, your actions will always matter.
1. Ten Thousand Villages
Cold Cave Tealight Holder, $24.99, tenthousandvillages.com
In 1946, Ten Thousand Villages set out to make a difference in the lives of makers around the world. Today, the eco-conscious fair trade market has helped over 20,000 artisans in over 30 developing countries. Featuring beautiful items such as scarves and jewelry boxes, Ten Thousand Villages has something for everyone.
2. Serrv
Divine Dark Delights Gift Box, $23.99, serrv.com
If you're trying to find a gift for the person that has everything, consider buying a box of tasty treats. At Serv you can find everything from chocolate to coffee. The fair trade retailer also offers wall art, sweaters, and more.
3. The Little Market
Cabo Luggage Tag, $16, thelittlemarket.com
Created by Lauren Conrad and Hannah Skvarla, The Little Market was designed to empower talented female artisans from around the world. Every purchase helps each woman make a living doing what she does best.
4. Ethos Collection
Simple Circle Earrings, $18, ethoscollection.com
Fans of ethical fashion will adore Ethos Collection. This online shop focuses on clothing, accessories, and jewelry made with organic and sustainable materials. And since Ethos deviates toward simple and minimalist styles, it's an ideal place to pick up high quality basics.
5. Ethica
Flynn & King Detox Soap, $14, ethica.com
The sustainable brands at Ethica can easily pass for labels from Saks Fifth Avenue or Barneys New York. The only difference is that every item was either made in the US or responsibly made in a developing country. Ethica also sells natural beauty products like this detox charcoal face soap.
6. Lesouque
Vegan Indigo Dyed Foldover Clutch, $70, lesouque.com
Founded by Gokben Yamandag, a textile designer who has firsthand witness of sweatshops, Lesouque is all about fun and vibrant designs. The socially-conscious lifestyle market sells jewelry, accessories, and home decor. It's the perfect fair trade spot for lovers of trinkets and knick knacks.
7. Fair Trade Winds
Whitebark Pine Soy Candle Retreat Tin, $14, fairtradewinds.net
With seven brick and mortar shops across the country, Fair Trade Winds is at the forefront of fair trade goods. This family-owned company believes that our purchases have the power to transform the world-as long as we're smart about it.
8. Gifts With A Cause
Java Silver-Plated Ring, $28, giftswithacause.com
Every piece from Gifts With A Cause comes with an artist biography and head shot. It's an amazing way to get to know the very person who created the one-of-a-kind item. Head to Gifts With A Cause's website to learn more about the artisans featured.
9. Gifts With Humanity
Flower of Life Every Day Bag, $59.95, giftswithhumanity.com
As a sister brand of Global Crafts, Gifts With Humanity sells coffee, jewelry, and more. The marketplace also boasts an impressive selection of decorative pottery and beautiful batik-dyed apparel.
10. Seven Hopes United
Batik Passport Holders, $22, sevenhopesunited.com
With a name inspired by the seven continents, Seven Hopes United is all about helping others realize that their purchases impact others. The brand creates stable work for impoverished families, victims of human trafficking, and more.
11. Global Girlfriend
Ngamba Island Oval Basket, $28, globalgirlfriend.com
In true feminist fashion, this online marketplace strives to support female makers all over the world. Here, you can find rad batik leggings, lip balm, and home decor. And how can you resist a name like Global Girlfriend? Awesome.
Images: Courtesy of Brands