The 'Guardians 2' Trailer Has A Killer Soundtrack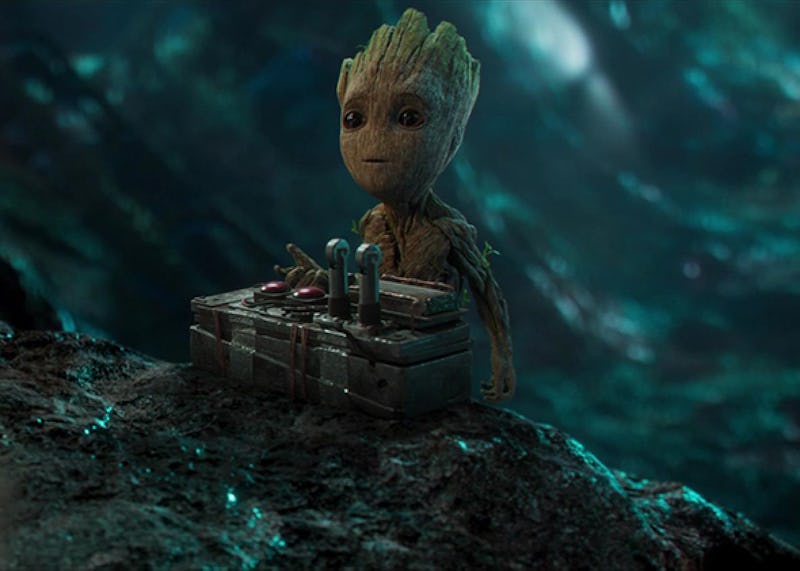 Not to be hyperbolic, but the best part of Guardians of the Galaxy (besides Groot, the meta jokes, and the overall badassery of Gamora, of course) was the on-point '70s-filled soundtrack brought to fans by Star-Lord's Walkman. So it should come as no surprise that the song in the Guardians of the Galaxy Vol. 2 trailer has a very classic feel. The song choice feels like a perfect fit for the film, because at the end of the first movie, Peter Quill opens his mother's last present, a cassette with a few more of her fave '70s songs. Perhaps this song is one of the hits in that new cassette, and even if it's not, it's a great addition to the long-awaited sequel.
The song that accompanies the new trailer is the 1974 classic "Fox on the Run" by the British band Sweet. It's perfect for the adventures of the Guardians, as often, the team of misfit heroes are busy running from some enemy (though sometimes they're also running suicide-mission-style towards an enemy). So the lyrics, "You screamed and everybody comes a-running/Take a run and hide yourself away/Fox on the run/F-foxy, foxy on the run and hideaway" are pretty apropos. The song would only be better if it was called "Genetically-Modified Raccoon on the Run."
The song is not a new addition to movie soundtracks, though. It can be heard in many films, including Dazed And Confused , When in Rome, Detroit Rock City, and Catch .44 . Its popularity isn't that shocking, as the fast-paced and groovy jam makes for the perfect soundtrack song. As used in the trailer, it does a great job of pumping up Guardians of the Galaxy fans with its bouncy beat. Baby Groot does the rest — gosh, he's so cute.
With the fitting song choice, the glimpse of exciting action scenes, and the samples of hilarious dialogue (not to mention Baby Groot, that guy is seriously killing it), the teaser trailer for Guardians of the Galaxy Vol. 2 definitely seems to have done its job of making fans super excited for the movie. May 2017 can't come fast enough.
Images: Marvel Entertainment/Youtube