There Are Even More New Instagram Features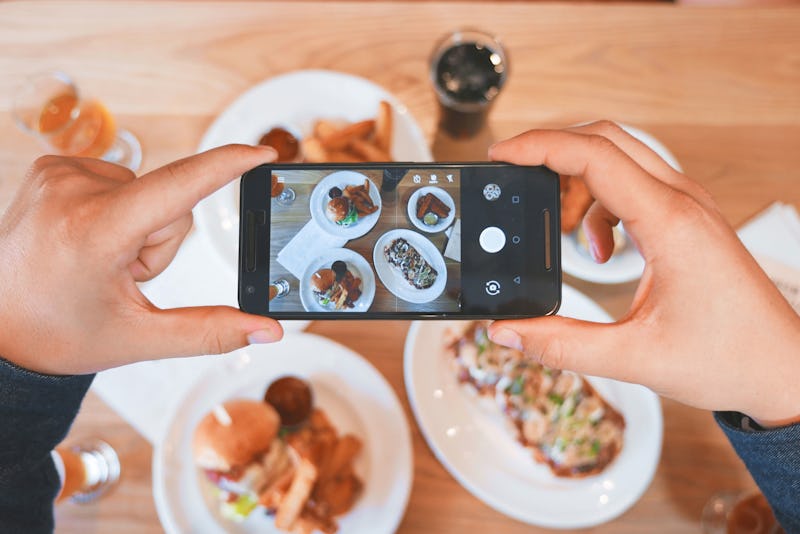 Instagram can be one of the best safe spaces for users to come together and express themselves freely. But, as is the case with any public platform, there are some users who can threaten that bubble of positivity for others. Luckily, though, Instagram isn't standing for that: As is clear thanks to Instagram's newest features update, those behind the social media platform want to be sure that their users have all the tools they need to secure their accounts and protect themselves from users who abuse the implied and written code of conduct. Not too long after releasing their new Instagram Stories in August, the social media platform has announced new features that will help users further protect themselves and secure their accounts — as well as spread positivity.
In the new update, Instagram will provide users with three new tools that will make moderating pages basically foolproof. It will give users the resources to become the gatekeepers of their own accounts, and to filter their user experience so that they can either have public accounts without leaving the door open to negativity or even private accounts with even more control over who has access to their photos.
This is everything you need to know about the three updates coming your way:
Comment Liking
Now, not only can you filter your comments based off keywords, but you can also react positively to the comments that you do like by actually "liking" them. Instagram hopes that by implementing this new feature, users will put their efforts towards spreading positivity.
Turning Off Commenting
Sometimes, you just want to post a picture and have it speak for itself. When this feature becomes available, you'll be able to do just that without turning off commenting entirely: Go to your "Advanced Settings" before you post a picture, and hit "Turn Off Commenting" — it will block the comment feature on that particular post. Even better: If you change your mind, you can turn commenting back on at any time, the feature is super flexible.
Follower Removal
If you have a private account, you know that the only way to remove someone who you already accepted as a follower is to block them. Now, you can edit your follower list without blocking someone — and the best part is, they won't receive a notification that you've removed them from your follower list. It's a discrete way to keep your account private. Our lives change and so do our inner circles, so Instagram is trying to help make that easy for us.
The features begin rolling out on Monday.
Images: Toronto Eaters/Unsplash; Instagram (3)