'Shut Eye' Fans Should Watch These Shows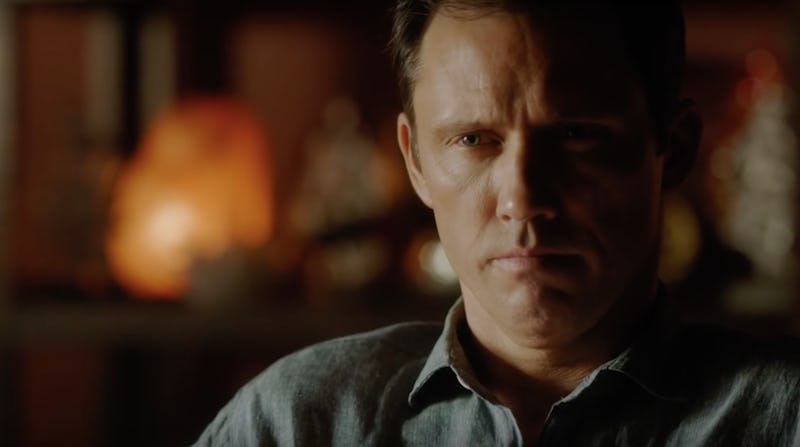 Hulu's original series Shut Eye, an eccentric series about a former magician turned fake psychic, will premiere its entire debut season on Dec. 7, 2016. Unlike some other Hulu series, Shut Eye will premiere all of its episodes at the same time, rather than over a period of weeks, which will make it the perfect marathon watch for any upcoming holiday vacation time. But, it's never too early to start wondering, will Hulu's Shut Eye return for Season 2? No, there hasn't been any news from the streaming site yet, but there's no reason to worry, given that the series hasn't been given the chance to either succeed or fail yet.
It's will be hard to find out what kind of ratings Shut Eye receives, because Hulu has not released their official records of how many clicks the show gets per episode. However, that might mean that the amount of viewers is irrelevant to the streaming giant. So I'd say that based on how other renewals and cancellations have worked for the service/network, that you should watch for everywhere from a few weeks to several months after Shut Eye's premiere to hear if Hulu has decided to bring the series back for another season in late 2017.
However, even with it's unconventional premise, Shut Eye does have a surprising amount of compatriot series out there. Turns out in Peak TV, there's almost no series that doesn't have at least one that could be considered a complementary one. Here's a few you can check out after marathoning Shut Eye on Dec. 7.
The Magicians
This series is a little bit Harry Potter, a little bit Mr. Robot, as a group of young people attend a school to develop their magical abilities. That's right, there's more than one series about magicians on television right now. Peak TV!
Good Behavior
This series is also about a failed person, in this case, scam artist, forced into a new line of work in order to make her family life more bearable.
David Blaine: Beyond Magic
Love magic? Then check out the closest thing there is to a modern magical marvel, illusionist David Blaine. His recent special shocks and awes audiences of celebrities as he makes real life seem magical with his elaborate and impossible to puzzle out tricks.
Imposters
This upcoming series from Bravo will explore another female con artist, but, this time, from the perspective of her victim. It seems that themes of dishonesty and lying are very popular on TV right now.
Flaked
And those themes continue with Flaked, a series on Netflix about a liar who infiltrates the world of sobriety when in reality he's just a garden variety screwup rather than an actual insightful guru.
Chance
And if you love one Hulu series, check out another. This one is a Hugh Laurie and Gretchen Mol-starring mystery series about a psychologist who gets wrapped up in the life of a client who may be purposefully drawing him into her complicated life.
Shut Eye may be a brand new series, but it's never too soon to be excited or anticipating a second season or looking for other series that are similarly themed. And with so much TV out there, there's always more to watch.
Images: Hulu; Carole Segal/Syfy; Eike Schroter/Bravo