21 Cheap Best Friend Gifts Under $20 For 2016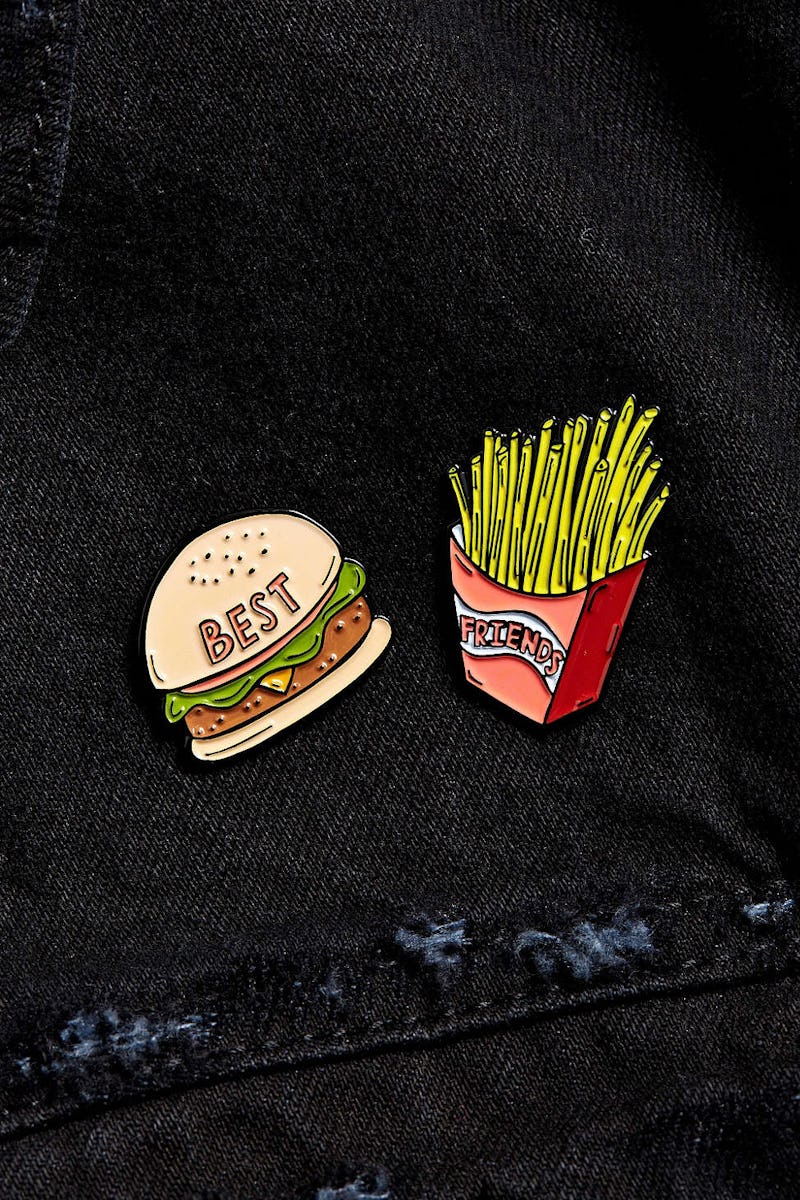 The holidays are right around the corner, and in the aftermath of all the Black Friday and Cyber Monday insanity you may be realizing that you don't have the perfect gift for your besties — or even the cash money to pay for them. Best friend is a tier, after all, so you may have a ton to shop for. Thankfully, there are plenty of cheap best friend gifts for under $20 that will still communicate just how near and dear they are to your heart without nearly and dearly bankrupting you at the end of 2016.
You'll see, though, that the real issue at stake isn't necessarily finding something within your budget — because ask, and humans on the internet shall receive. The real issue is sifting through your options and finding that perfect gift for your bestie, that one that is really representative of your friendship and what kind of person they are. By now your brain is probably fried from all the candy canes and hot chocolate, so coming up with ideas out of the blue can be rough. But have no fear! Here are some excellent ideas for all kinds of BFFs that will keep you right in your budget.
Introvert Shirt, $20, Look Human
We've all got that friend who loves humans but hates humanity (I mean, let's be real — you may very well be that friend, too). This is a cute way to remind your BFF that you're totally here for them, whether that means in public or Netflix-ing into oblivion.
Best Friend Burger & Fries Pins, $20, Urban Outfitters
Because what besties have not been bonded by the majesty that is fast food? Plus, pins make any outfit automatically chic.
Personalized Wine Glass, $10, Etsy
Now you can literally tell your friend after a hard day at work, "Don't worry, there's a glass of wine at home with your name on it."
Best Friend Candle, $9, Etsy
Just like Lil' Sebastian, they are 5,000 candles in the wind — but since that's a pretty tall order, this one that says "Bestie" will still do the trick.
Morse Code Bracelet, $16, Etsy
Secrets, secrets are no fun, unless you WEAR THEM ON YOUR WRIST AND BE SUPER MYSTERIOUS ABOUT IT.
Long Distance Friendship Pillow, $20, Etsy
It's always rough when you and your BFF are far apart, but now they'll think of you fondly every time they make their bed or take a midday weekend nap.
Best Babes Necklaces, $20, Urban Outfitters
Get all '90s chic on each other by giving your BFF the other half of this necklace set, and proudly displaying them at your weekly brunch.
State Cheese Boards, $20, Uncommon Goods
Make your friend the hostess with the mostess with this classy as heck cheeseboard that reps both their favorite cheese and their home state at the same time.
Ticket Stub Diary, $12, Uncommon Goods
We've all got that one bestie who's always taking off for some backpacking adventure or crossing the country to go to a festival, and this is a perfect old school way for them to hold onto the memories.
What I Love About You, $11, Uncommon Goods
This gift is about as personal as it gets. Make sure they read it alone, lest you both end up hosting your own waterworks display on the sidewalk.
Unicorn Slippers, $18, Think Geek
For the friend who still believes in magic, unicorns, and Santa, this is the perfect way to keep their toes toasty and their cinnamon roll heart warm.
Personalized Notebook, $13, Zazzle
Nothing will inspire your friend to get cracking on that big project they have slated for 2017 than a classy notebook that has their name on it.
Harry Styles Pocket T-Shirt, $20, Etsy
Let's be honest, we're all embarrassing fans of something. And there's nobody who can bond you about it quite like a BFF. Find them something clever and cute as an homage to their current obsession.
Well-Read Women: A Reader's Journal, $15, Uncommon Goods
In a world where more books are being read on e-readers, tablets, and phone now more than ever before, this is a fun, classic way for your literary friend to keep track of their fave books.
Letters To Your Future Self, $15, Uncommon Goods
For the ambitious Slytherin in your life, nothing will motivate them quite like writing all their current goals to their future self and knowing that they have to make their time count to keep up with them.
Personalized Gift Mug, $20, Etsy
This is an especially charming gift because you can customize the hair and the name on it. If you're looking for more options, the Etsy shop that makes them has plenty!
Personalized Guitar Picks, $13, Etsy
Musicians lose guitar picks faster than they breathe, but if it's a super special one that's coming from you, they'll be sure to keep it safe. Maybe they'll write their next song for you!
For Your Socially Conscious Friend
There are a ton of charities and causes that need help, particularly around the holidays — choose a cause that your friend supports and make a donation in their name to put a smile on their face.
See Bustle's list of 11 organizations that need your help for inspiration.
Personalized Water Bottle, $13, Etsy
Bonus: if they ever leave their water bottle at the gym, they'll never have any trouble finding it in the lost and found!
Edgar Allan Poe Coloring Book, $10, Amazon
For that friend who's super into murder podcasts and crime television shows, this might be right up their alley. Who says you can only be spooky at Halloween?
Personal Horoscope 2017, $8, Amazon
If you're friend is into all things astrological, given them a head start on planning their life for the next year by giving them this guide to what's written in the stars.
Images: Courtesy of Brands