Can Insta Followers Tell If You Remove Them?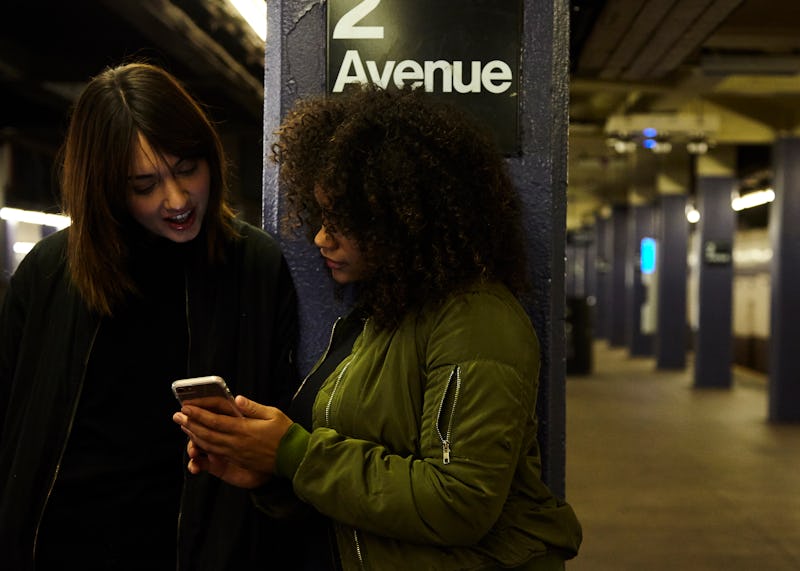 The main curse of social media is that it can force us to care far too much about things that have no bearing on our day-to-day lives. With Instagram, for example, I've often wondered (and I know I'm not alone in this), can an Instagram follower tell if you remove them from your followers list? The image-based social network's latest update, which was announced on Dec. 6, has got plenty of us talking about whether the ultimate social media snub is now going to be made obvious through notifications. Luckily, the short answer is that it's not — so we can all sleep easy at night knowing that we've swerved away from some potential Instagram awkwardness.
The three new features that Instagram announced today are actually geared primarily towards protecting users from negativity online by granting them more privacy functions. Users are now able to like Instagram comments, turn off commenting entirely, and, if you have a private account, remove followers instead of having to block them. Eagle-eyed users will notice that these updates follow another recent update which allowed users to filter for comments as well as added a nifty safety function that enabled anonymous reporting for folks who might need help. As Mashable reported back in October, if you see someone post something relating to self-harm, for example, you can anonymously report it. The social network will then send the user a message saying, "Someone saw one of your posts and thinks you might be going through a difficult time. If you need support, we'd like to help," and offering some options that can be accessed through the app (like, for example, helpline information).
But back to the latest update: I'm sure I'm not alone in thinking that the "remove follower" feature for owners of private accounts is the most useful part. Previously, if you decided that you would rather have someone who's currently following you not follow you any longer, you wouldn't have been able to remove them from your follow list unless you blocked them. Now, though, if your account is set to private, all you have to do is go to your followers list, tap the "..." menu next to the name of the person you want to remove, and tap "Remove" to confirm the action. And to return to our original question, Instagram doesn't notify whoever you choose to remove, so you can weed out unwanted followers quietly and without drama.
The lack of notification also goes some way towards alleviating the heart palpitations I experienced about a week and a half ago when I heard that Instagram would be rolling out notifications for when users take screenshots of certain types of photos. Sunday group chats would surely never be the same again, I fretted silently. But thankfully, the notifications only occur for screenshots of disappearing photos (also a new feature); regular photos can still be copied and ridiculed in the privacy of your alternative online chats. Hurrah.
It's become increasingly clear that there's a time for notifications and a time for silence — and thankfully, when it comes to removing followers, silence reigns supreme.
Images: Giphy (2)