Harry Potter Gifts People Will Actually Use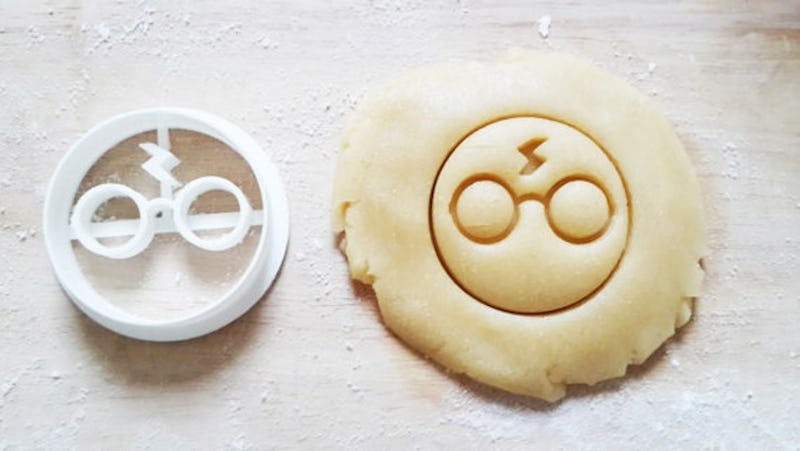 Sometimes it's difficult to shop for friends and family members. After all, people's tastes often change, and suddenly the things they once loved end up in a donation pile. Trends come and go, people move onto new obsessions, and you might find it impossible to know what to give someone as a gift. Luckily there is one obsession that will never truly fade. It's a story about a boy finding out that he's a wizard. Yep, I'm talking about Harry Potter. And there's no better way to celebrate the fandom than with a Harry Potter Christmas gift.
There's a reason fans are more than willing to get Harry Potter tattoos, plan vacations to the Wizarding World of Harry Potter., and splurge on beautiful HP book collections. The truth is that loving HP isn't a phase, it's just a fact of life. If you're having trouble deciding what to give your friend or family member this holiday season, but you know they adore Harry Potter, this will make your search SO much easier. Because when your friend or family member is a Harry Potter fan, you can't go wrong with giving them a HP-themed gift. It's one thing they will never grow tired of or move on from. So wish them a very Harry Christmas with the following amazing presents.
Customizable Water Bottle, $18, Etsy
This customizable water bottle is perfect for HP fans who identify most with the brightest witch of her age, the one and only Hermione Granger.
Grim Tea Cup, $15, Etsy
This Grim teacup is the perfect gift for tea-drinking HP fans who don't mind if they sometimes have a bad omen at the bottom of the cup. After all, it's just Sirius.
HP Spell Pencils, $9, Etsy
For HP fans who are also avid writers (and perhaps find inspiration from the great J.K. Rowling), these spell pencils are sure to enchant their efforts.
Deathly Hallows Earrings, $27, Etsy
These delicate earrings are the perfect gift for HP fans who like subtle jewelry — the studs are small but will remind them of the final book in the epic series.
Marauder's Map Cutting Board , $43, Amazon
For your HP fan friends who also enjoy cooking, this customized Marauder's Map cutting board is the perfect gift.
Dumbledore Quote Pillow, $18, Etsy
Add some magic to any space with this Dumbledore quote pillow — it's both comfortable and wise.
HP Cookie Cutter, $6, Etsy
Make magically delicious cookies with this Harry Potter minimalist cookie cutter. Bonus points if you actually make your friend cookies with it before gifting.
The Trio Enamel Pins, $10, Etsy
These Harry, Ron, and Hermione enamel pins are the perfect addition to any bag, coat, or anywhere else you can think to bring along your favorite three friends.
Expecto Patronum Sweatshirt, $23, Etsy
Expel dementors with this Expecto Patronum sweatshirt — you're sure to create many happy memories while wearing it.
Time Turner Necklace, $9, Etsy
This is a classic gift for any Potter fan: Hermione's time turner necklace from Harry Potter and the Prisoner of Azkaban. It's pretty and will match will all your outfits, though sadly its time-travel functions are less than functional.
Hogwarts Bookends, $65, Etsy
These whimsical bookends look like the silhouette of your favorite wizarding school, because much like Hogwarts, your bookshelf is always waiting to welcome you home.
HP Friendship Bracelet, $5, Etsy
Show some love to whichever friend is the Ron to your Harry, with this star-shaped friendship bracelet.
HP Temporary Tattoos, $5, Etsy
These temporary tattoos are perfect for any Potter fan. Their trendy design makes them the perfect accessory.
Platform 9 3/4 Light Switch, $30, Amazon
This light switch will transport you from King's Cross, all the way to Hogwarts, by way of the Hogwarts Express.
Weasley Sweater, $90, The Universal Store
It's the classic Harry Potter gift: the Weasley sweater. You can never go wrong with one of Mrs. Weasley's classic initial-emblazoned sweaters.
Image: Etsy/TeesAndTankYouShop (1)