Torrid's Rogue One Collection Is So Cute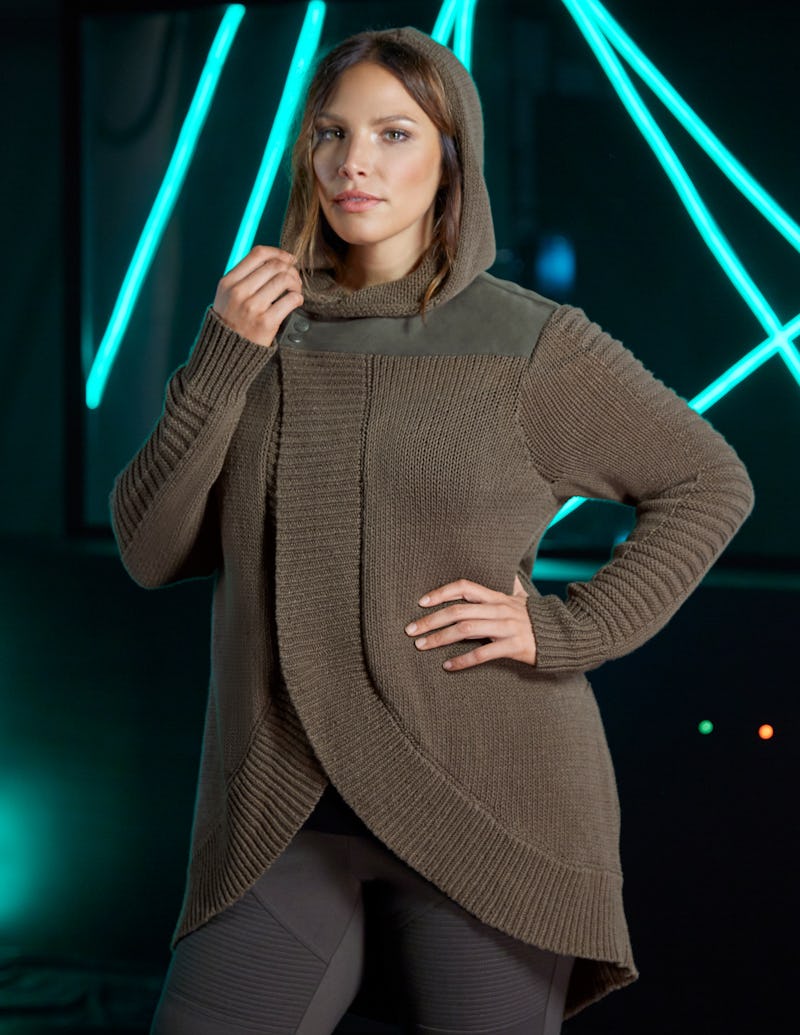 Torrid's place in the fashion game is undeniable. With their multitudes of stylish, plus size options and their latest foray into makeup, the brand is killing it. Now, Torrid's Star Wars Rogue One Collection has launched, and it's just further proof that style is the brand's north star. While some may think a capsule collection based on a science fiction movie may come across as hokey or unfashionable, Torrid is able to balance fandom and fashion seamless with their latest designs.
The Star Wars Rogue One capsule collection isn't the brand's first, though. They've actually partnered with others in the past. Back in October, Torrid and ABC's television hit Once Upon a Time teamed up to bring gorgeous and ultra cool Once inspired looks to the show's fans. They've also partnered with major names before. Probably the most well-known collab was with Pitch Perfect and How To Be Single star Rebel Wilson. The Torrid x Rebel Wilson collection was a total hit. It's clear that the brand loves a good team up, and the Stars Wars Rogue One collection shows it.
From cardigans to jackets and tees, Torrid and Star Wars' team up is a mix of styles. Not only are they diverse, but the size range of 10-30 is incredibly inclusive for fans of the Star Wars universe. With prices between $42.90 and $84.90, it's stylish, quality fashion at a great price.
Rogue One Jyn Deathstar Scoop Tee, $42.90, Torrid
If you want to show off your fandom, this tee is the perfect way to do it.
Rogue One Rebel Alliance Flight Dress, $78.90, Torrid
If you want to go a bit more dramatic this gathered dress is your pick.
Rogue One Rebel Cold Shoulder Sweater, $58.90, Torrid
For colder weather or a bit of an edge, this sweater with cut outs is incredible.
Rogue One Jyn Detachable Hood Jacket, $84.90, Torrid
If you're all about a rebel look, it doesn't get better than this jacket.
Rogue One Hooded Cardigan, $68.90, Torrid
This hooded cardigan will be so cozy.
Clearly, the Torrid Rogue One collection is going to be a smash. With a great range of products, incredible size range, and great design, it's perfection.
Images: Courtesy of Torrid