Rinna & Vanderpump Got Into It On 'RHOBH'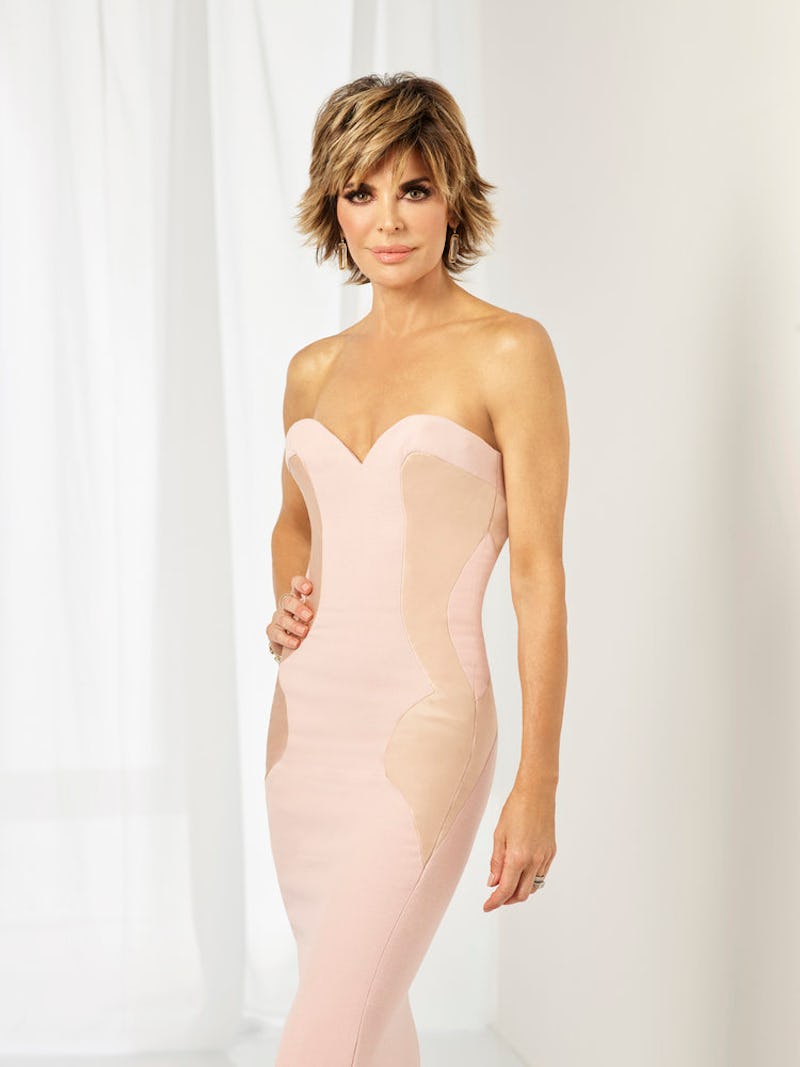 If you tuned into the Real Housewives Of Beverly Hills' season premiere on Tuesday to see some mended fences and kumbayas, then you came to the wrong place. Season 7 seems to be picking up right where Season 6 left off, at least in respect to Lisa Rinna and Lisa Vanderpump's eternal RHOBH fights. The amazing Erika Girardi held an insanely lavish birthday party for her 45th and it happened to be the perfect event to bring Lisa-squared into one space to really get back into their ongoing feud.
The two came face-to-face during the Studio 54 themed bash and immediately covered everything around them in a layer of frost. Neither one of them could keep the nice faces on for too long. LVP brought her friend and new housewife, Dorit Kemsley with her and once she was introduced to Rinna, the sly jabs started flying. LVP landed the first blow when Rinna's disco wig got caught on her dress. LVP commented that she might "give it a tug" later because according to her, "it would be well deserved." Of course, Rinna caught the subtle threat and came back by telling Dorit not to listen to LVP too much. Luckily, Dorit is a certified badass and simply said that she was a big girl with her own mind. I already like this new Real Housewife.
I will give Rinna the credit for walking away without causing a scene. LVP was certainly testing her and she shockingly held her stuff together. I had about as much of their drama as I could take last season, though, so here's hoping they sort things out ASAP or Season 7 is going to feel eerily familiar.
Images: Richie Knapp/Bravo