Lancome's Le Metallique Lip Lacquers Are Coming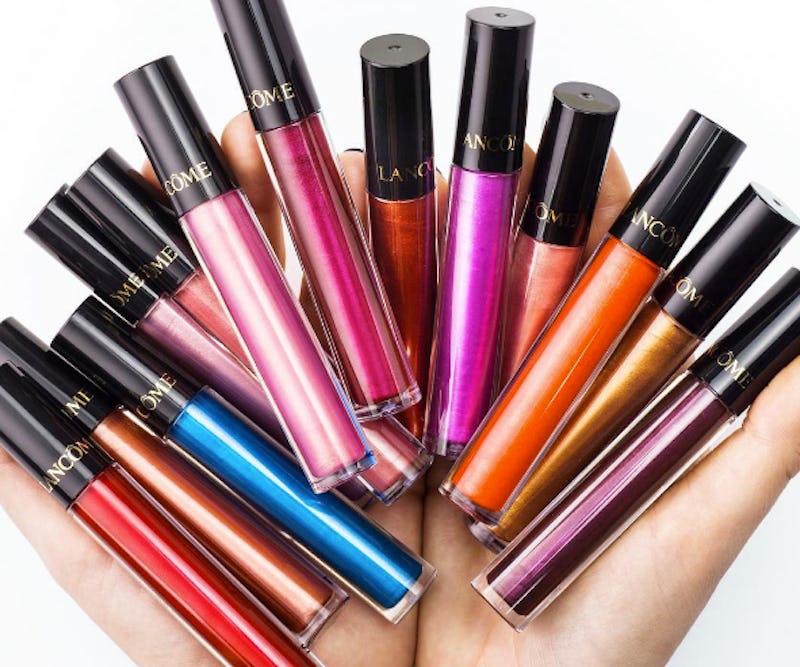 This year had been the year of shine. There's been tons of highlighters and shimmery shadows, and it looks like 2017 will be the same way. Lancôme created their own version of metallic liquid lipsticks in every single color you can possibly imagine. When do the Le Metallique Lip Laquers come out, you ask? You won't have to wait much longer to get your hands on this line.
If there's still not enough sparkle in your makeup bag, then you're in luck. According to social media, Lancôme's got 13 new lipsticks shades coming out, and believe me when I say that they shine bright. The brand's metallic product is completely different than their other formulas too. Not only will it be their first metallic lippie, but it will be the brand's first liquid lipstick as well.
According tot heir Instagram post, Lancôme's Le Metallique Lip Laquers will be available in January 2017 exclusively at Sephora.
As of right now, there's no exact launch date yet. Knowing the launch month is just as exciting though. This month is flying by, so you'll definitely want to start saving for all of these gorgeous lip shades. Especially since their sneak peek consisted of 13 different colors.
Looking at the photo, the formula looks a little bit different than other metallic liquid lipsticks out on the market. Instead of having shimmer in them, they seem to be almost like liquid metal. Fingers crossed that they post swatches soon, because these looks absolutely gorgeous.
Like I said before, these lippies will be exclusive sold at Sephora only in the US. That means that these products will probably sell out super fast. As of now there's no official price, but you should definitely mark those calendars, people!
While Lancôme normally sticks to classic products, it's nice to see them step into the trends too. I can't wait to get my hands on these lippies!
Images: lancomeofficial/Instagram (1)