This Fan Fave Song Returned To 'Hairspray Live!'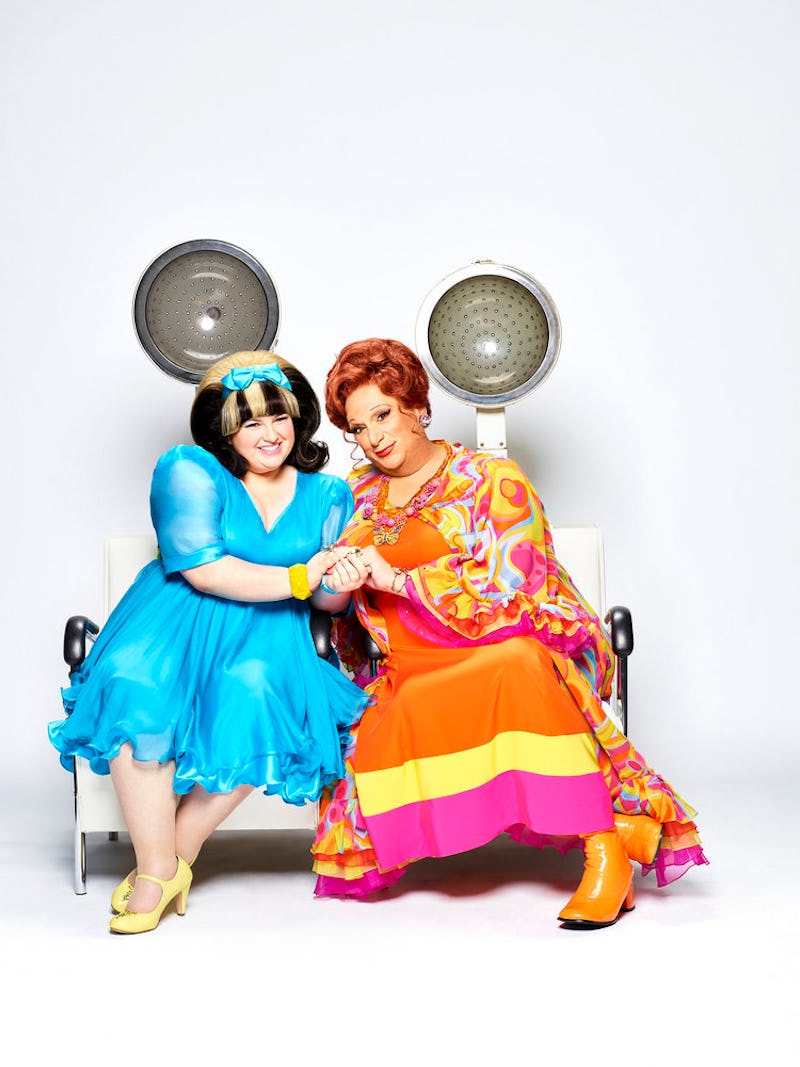 This opening moments of NBC's Hairspray Live! opened with tons of pizzaz, thanks to the opening number, "Good Morning, Baltimore," and my personal Hairspray fave, "Mama, I'm A Big Girl Now." The song is all about mothers and daughters and, best of all, it gives the main trio of girls in Hairspray — Tracy Turnblad, Penny Pingleton, and Amber von Tussle — a chance to sing in perfect harmony. The "Mama, I'm A Big Girl Now" song is about girl power, plenty of sass, and there was nothing but beautiful harmonizing all around on Wednesday night. Best of all, fans were so excited to see the return of this song to the small screen after proving to be a big hit in the original.
There was something very '60s about the way Tracy, Penny, and Amber began to harmonize in their separate bedrooms. Each of the girls is pushing back against the lofty wishes their mothers have for them. Instead, they would rather be themselves, follow their own dreams, and dance to their own unique beat. I know how this conversation, and ensuing struggle, goes. Mother-daughter relationships are always interesting beings; in Hairspray, those relationships shed so much light on each of the women, giving us a better view as to who they are. The results? A very exciting group of women, each with their own desires, tasked with navigating their way through the world and still staying true to themselves.
The song was undeniably catchy during its live performance and it was made even better thanks to the actors playing the core group of girls: Maddie Baillio, Ariana Grande, and Dove Cameron. "Mama, I'm A Big Girl Now" set an exciting tone for the rest of Hairspray Live! and I can't wait to see what happens next.
Image: Brian Bowen Smith/NBC