These Are The Biggest Beauty Trends Of 2016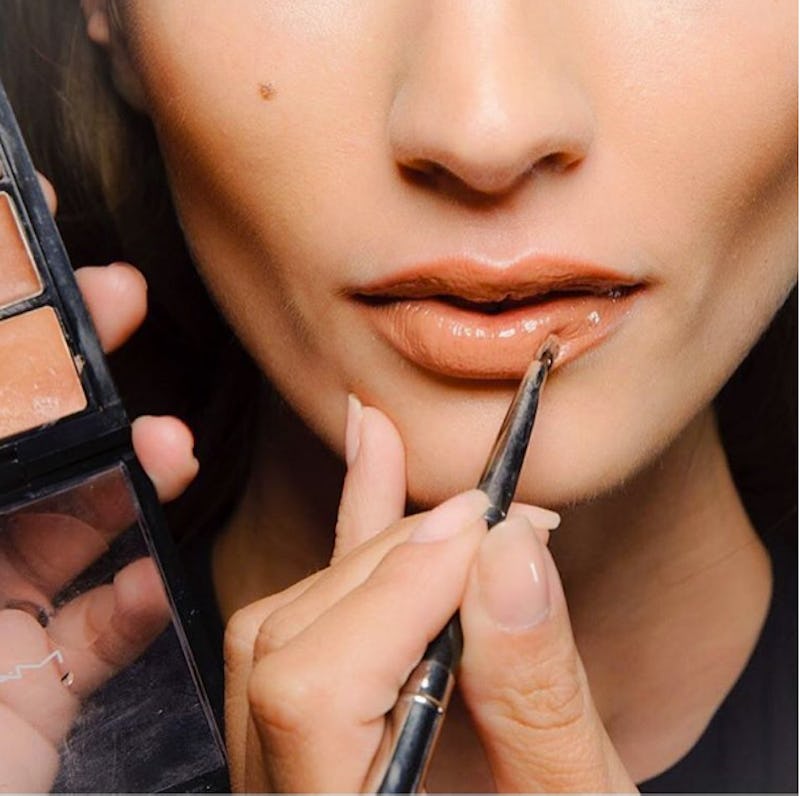 If you follow the beauty world closely, you know that 2016 was a surprising year for makeup and beauty. The biggest beauty trends in 2016 perhaps weren't things that we could've predicted at the beginning of the year, but make total sense now. From Kylie Cosmetics' total world domination to the insane cult status that Glossier reached, 2016 was all about the new players in the beauty industry.
I was dying to see what resonated with beauty fans this year, so when social commerce site Polyvore released its Best of Polyvore survey this week, I had to check out the beauty section. Polyvore annually compiles the most-searched items on its site, and the results for 2016 were fascinating. So what was the biggest beauty trend of 2016? According to Polyvore, the most searched beauty product this year was nude lipstick. Following closely behind it? Matte lipstick. I'll go ahead and call it the Kylie Jenner effect — after all, her Kylie Cosmetics collection's trademark product is the matte Kylie lip kit (which has tons of nude options).
Jenner can't take all the credit, though. Cosmetics companies this year were all about the liquid lipsticks, which are having a major resurgence. I'll let you see Polyvore's results for yourself though — they're actually super fascinating.
So what were the most popular beauty trends? Here's the top 10.
Nude Lipstick
Matte Lipstick
Waterproof Eyeliner
Matte Cream Eyeshadow
Rose Gold Eyeshadow
Shimmer Blush
Cream Blush
Stiletto Nails
Acrylic Nails
Gold Nails
They're not that surprising. After all, rose gold had a huge moment in 2016, and people were all about the stiletto nails and other acrylics. So, did Jenner make the list of the most-searched brands? Not this year. Here's what brands Polyvore users are crazy about:
1. MAC
Fans were all about MAC's nude lipsticks this year — it was the most-searched beauty item of 2016.
2. Nars
No blush has quite reached the cult status of Nars' Orgasm, which was the most-searched product from that company.
3. Urban Decay
Is there anything better than a Naked palette? It's the key to a perfect eye (and Urban Decay's must-have item).
4. Bath & Body Works
B&BW is a bit of a throwback, but its discontinued Velvet Sugar fragrance had a cult following — which made it the most-searched item of 2016.
5. Clinique
My OG favorite skincare line is Clinique, and it seems like I'm not the only one. Polyvore users were all about the Clinique moisturizer this year.
They're all legacy beauty companies with years of history (and lots of cult products that people are crazy about), so it's not too surprising they'd end up on this list. But it's fascinating to see what other beauty junkies are searching for — and what items you should be adding to your wish list.
Images: @maccosmetics/Instagram; Courtesy of Polyvore