Thomas Just Made A Lot Of Polo Shirt Money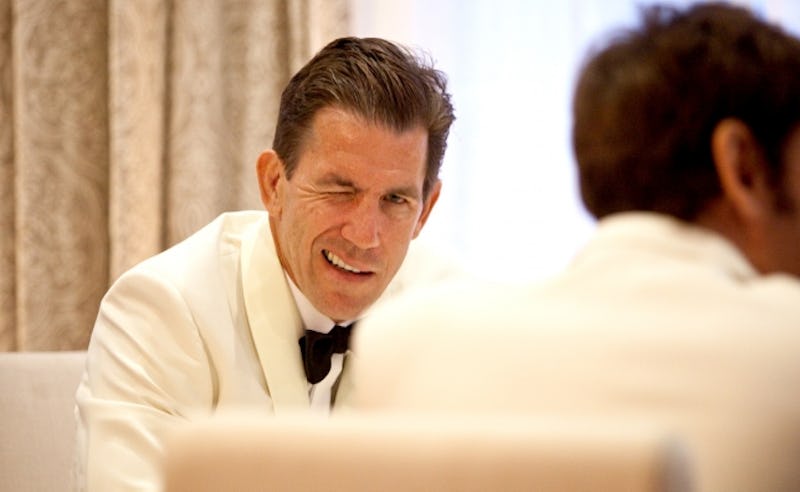 One of Southern Charm's stars just made a ton of money and it wasn't from sharing their awkward dating life on Bravo. Thomas Ravenel sold his house for $3.3 million. That's right, the former politician turned cocaine ring conspirator turned prisoner turned reality television star is now a few million dollars richer. Ravenel purchased the home in 2006 for just under his selling price at $3.2 million. According to South Carolina newspaper The Post and Courier, "the 5,543-square-foot residence has five bedrooms, five-and-a-half baths, a personal gym, nine-foot ceilings and French doors overlooking a private garden."
So why is Ravenel selling his home now? There must be some juicy gossip surrounding this! Is Kathryn pregnant for real this time? Did he drive himself into debt by purchasing too many polo shirts? Is he using his money to pay for his campaign to take Lindsey Graham's Senate seat? (This is a real thing. He is seriously considering running for U.S. Senate. Just so we're all clear here, the star of a Bravo reality show whose involvement in a pregnancy scandal with a woman 30 years his junior was filmed and aired on TV and who has previously been convicted for participation in a cocaine distribution ring is considering running for U.S. Senate.)
Unfortunately, Ravenel's reason for selling the home is none of those exciting possibilities. Ravenel told The Post and Courier, "I rarely stayed there. ... I decided to sell it for good this time. It's a great house, and I'm sure I'll miss it." He went on to say, "When I'm in Charleston, I'm more at my country place. I'm there a lot and rarely [at the downtown home]. I said 'why am I paying for this house and the upkeep.'"
So there you have it. Ravenel sold his giant South Carolina home because he has a whole other one in the country. And of course he does. He has to have somewhere to keep his boats.
Image: Bravo