Here's How To Shop The Kylie Jenner Merch Early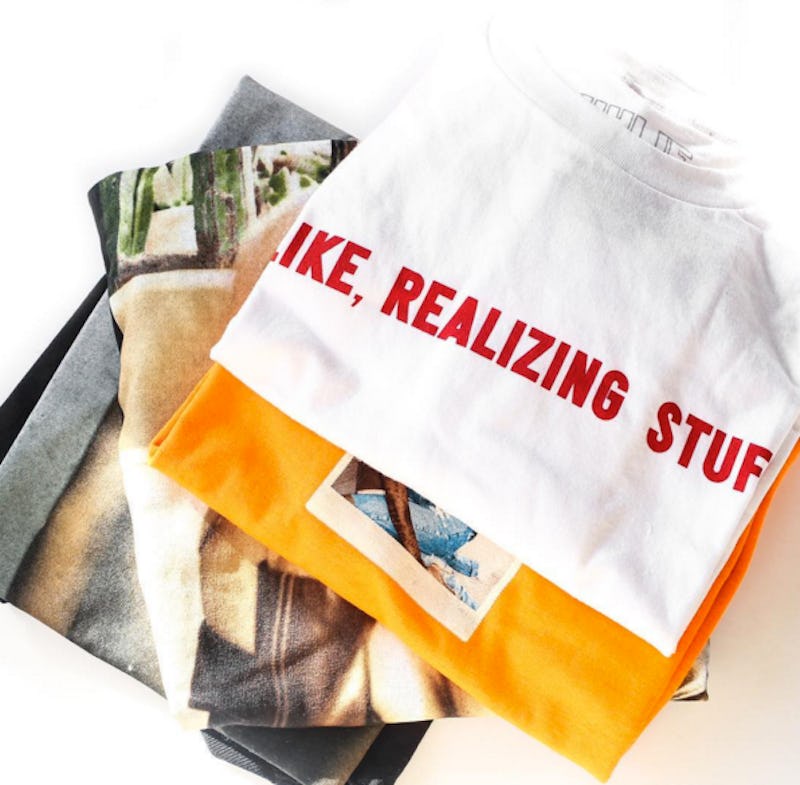 As if getting to shop Kylie Jenner goods online on Dec. 10 as well as in her Kylie Cosmetics pop-up location on Dec. 9 wasn't exciting enough, the business mogul had to go and drop news to get you even more hyped. Find out how to get early access to the Kylie Jenner merch because you know you don't want to have to wait until the official launch time to start shopping!
According to Jenner's Twitter account, those who are subscribed to her app will be able to shop the merch before anyone else. According to Jenner's website, subscribers will get to add items to their cart a few minutes before everyone else. The website states you'll have access starting at 12:40 p.m. ET/9:40 a.m. PT through the app only. This may not seem like a whole lot of time, but as Jenner says herself, "every minute counts."
The online store will open to the general to the public at 1 p.m. ET/10 a.m. PT. If you don't already have the Kylie Jenner Official App on your phone, you better make sure you add it, stat. Because if these goods go anywhere near as quickly as her Kylie Cosmetics products, they'll sell out in just minutes. So, you've got to get in on the action, ASAP!
You won't want to miss out on receiving the VIP treatment.
There's going to be a ton of cool stuff up for grabs.
Shop calendars, tees, phone cases and more.
Make sure you're ready the moment this merch drops. Priorities, am I right?
Gotta get that Jenner swag. Okurrrrr?! I feel you.
Seriously, you guys. Official Kylie Jenner App. Be there or be square!
Image: thekylieshop/Instagram (1)