Netflix Study Reveals What Happens After You Watch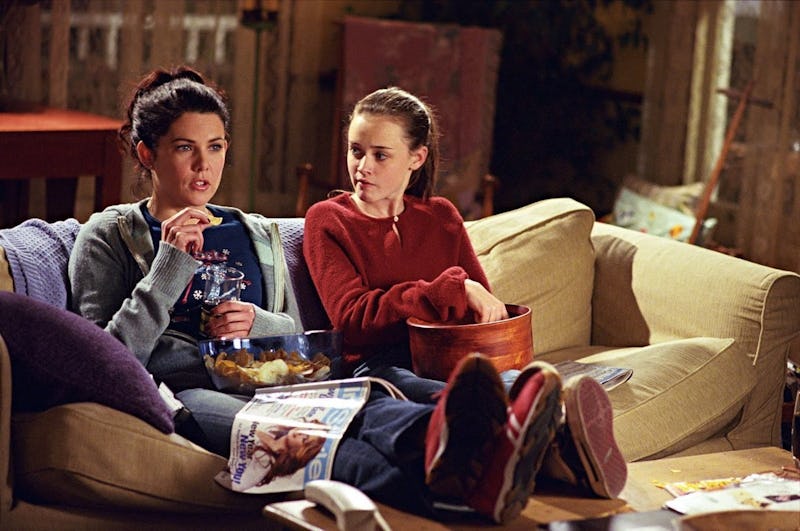 How do you like to follow up a serious binge-watch? Do you jump right into a new series? Watch movies? Take a break from TV altogether? Netflix recently conducted a study that analyzes what Netflix viewers do after binge-watching a show. The results show some interesting patterns, not only in what viewers do after sprinting through a single show, but what they watch. It turns out that we all might be a little more predictable that we'd like to think.
For the new study, Netflix looked at data collected between January and October 2016, from more than 86 million customers in more than 190 countries. The company found that 59 percent of Netflix members took a break after binge-watching a show (defined as finishing a whole series). On average, these members took 2.5 days off before starting another series, and the majority of them (61 percent) filled that time with watching movies or other stand-alone content (such as stand-up comedy specials). Netflix reports that more than a third of all Netflix customers follow this routine of finishing a show and taking a break to watch movies.
"It's interesting that in this golden age of television, movies are consistently in demand on Netflix," Ted Sarandos, chief content officer of Netflix, said in a press release. "What we've come to figure out is that movies are really an important part of people's viewing routines and complementary to the way they watch and enjoy TV."
The study also found that Netflix viewers who binge on shows and then follow up with films aren't watching just any old movies. They're falling into some consistent patterns, pairing certain series with certain films. Some of these pairings make a lot of sense, while others might surprise you. For example, some fans of the Gilmore Girls went for '80s classics like Sixteen Candles, The Princess Bride, and Dirty Dancing after finishing the popular mother-daughter-centric series. In contrast, House of Cards viewers went with dark fare after finishing the show, following up the sardonic political series with the war film Beasts of No Nation. Viewers followed up Breaking Bad with Pulp Fiction, and went with Spotlight's investigative journalism after finishing the Florida thriller Bloodline.
Some Netflix members took a break from fictional narratives altogether after finishing a series, and went with documentaries instead. It's no surprise that Narcos viewers watched documentaries like Cartel Land and Narco Cultura after finishing the show, but you might not expect that some BoJack Horseman fans went with a documentary about self-help star Tony Robbins in Tony Robbins: I Am Not Your Guru. Members followed the superhero series Luke Cage with Ava DuVernay's documentary about race and the prison system, 13th.
Although many of these viewers stay fairly consistent with the tone of the their content as they switch between television and film, fans of horror are an exception. After watching American Horror Story, viewers lightened the mood with Mean Girls, while they followed Stranger Things with Zootopia.
If you're just finishing up your latest TV obsession and aren't sure where to go from here, take inspiration from your fellow Netflix members and check out the movie listings.
Images: Warner Bros. Television; Giphy (2); Infographic courtesy of Netflix