Where To Buy Revlon's New Ultra HD Gel Lipcolors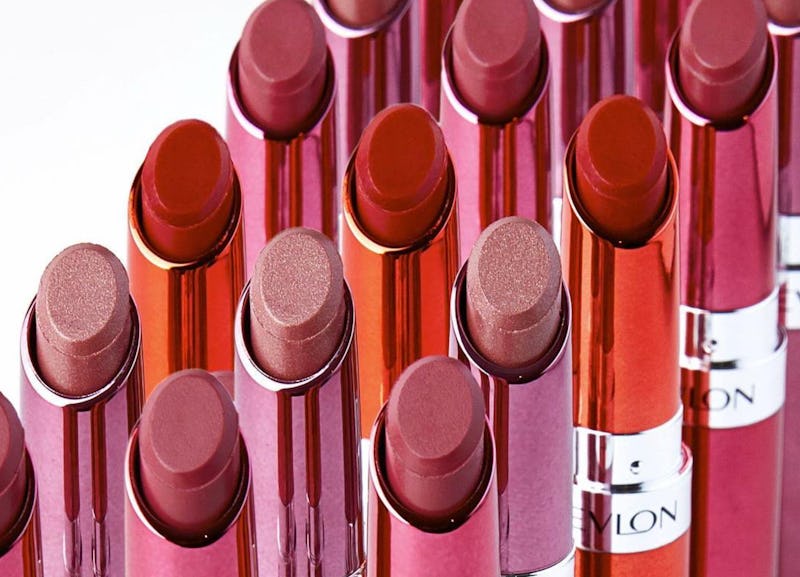 Drugstore lip products are on the money these days, this everyone knows to be true — and while it's mostly been a matte game, Revlon's new Ultra HD Gel Lipcolors are something to switch up your routine with. The newest affordable-but-great entrant gives lips a unique gel finish that's a step below satin, but a step above flat. The best way to describe it would be the look of moisture (obligatory Zoolander reference) like you just applied Chapstick over lipstick. This is something you'll want to see for yourself, so where can you buy Revlon's new Ultra HD Gel Lipcolors? Get ready for nostalgia.
In a total 180 from Wet N Wild's Liquid Catsuit situation (available online, but still rolling out to stores) Revlon's Ultra HD Gels are listed as coming soon on their website, but the brand has confirmed that right now you can grab them at Ulta and in drugstores like CVS and Walgreens (s/o to the new-in display). The shiny, metallic tubes are hard to miss, with a slimmer silhouette than the typical lip product. Function-wise, that means you have more precision over exactly where the product is going, a definite plus; formula-wise, they're loaded with hyaluronic acid, which accounts for that ~glistening look. The HD Gels are available in 15 colors, and about half are pink-based options for your office look. The darker shades pull through, though — HD Adobe is a gorgeous brick burgundy, while HD Blossom delivers a wearable lavender pop.
Revlon Ultra HD Gel Lipcolor, $6, Amazon
Available for $10, I personally find them to be worth the buy. The HD Gels have an element of creaminess that keeps them a little tamer than many other lipsticks, and as a huge plus, the packaging totally nixes the risk of lipstick transferring to the cap, to the tube, to your fingers, to making you look like you murdered someone. Perhaps just a personal problem, but I appreciate it.
If you see the HD Gels in stores and are looking for a moisturizing reprieve from your mattes, they could be the ones for you. Love you forever, mattes, but that whole thing about distance, the heart growing fonder, you get it.
And while the brand hasn't posted a full line of swatches yet, bloggers are on the forefront if you want to check them out before you buy.