DIY Gift Ideas Perfect For Secret Santa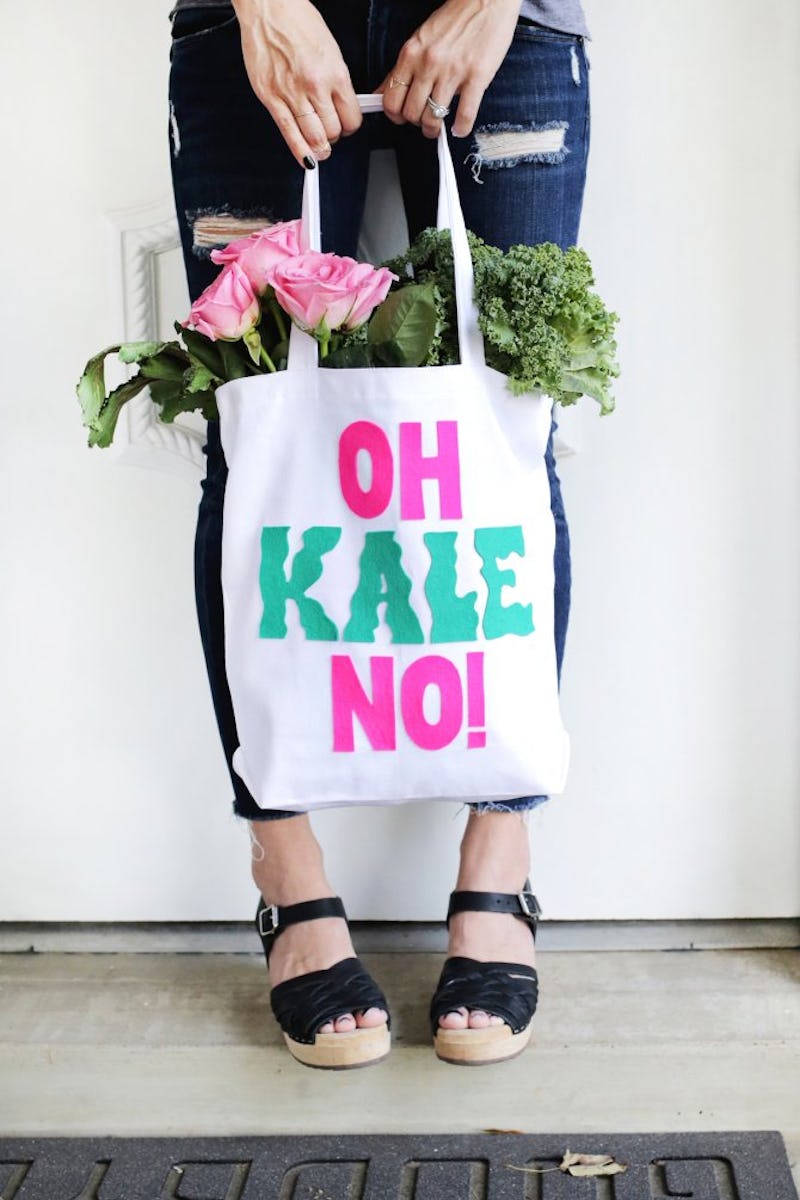 Thanks to the internet, finding creative ideas for handmade presents has never been easier. And when it comes to the holiday season, DIY Secret Santa gifts are most likely are on your radar. The crafty approach comes in handy when you just can't seem to find an ideal present in stores. It also doesn't hurt that you can customize the project to fit the interests and personality of your Secret Santa pick. Personally, this aspect of customization is my favorite part of making things for people.
There is just something so special and unique about handmade goods. Every finished product is different in its own way. To top it off, making handmade Secret Santa gifts gives you the chance to exercise creativity and imagination. You might even end up picking up a new hobby. The secret to a successful project is to take your time and be patient with yourself. If you don't understand a method or technique, look it up on Google and YouTube. It's also super important to read the entire tutorial before you even start. This way, you will know how the project unfolds as you work on it.
Need some inspiration? I've got you covered. Check out these DIY Secret Santa gifts to make this holiday season. Before you know it, you'll be the coolest Santa in the swap.
1. Wood And Felt Diffuser Necklace
This diffuser necklace by Delia Creates is both attractive and functional. Pair it with a bottle of your favorite essential oil for a complete gift.
2. Glitter Sunglasses
Help your Secret Santa pick sparkle and shine with a pair of custom glitter sunglasses. A Beautiful Mess has the lowdown.
3. Marbled Clay Pendant Necklace
Lovers of simple and chic jewelry will adore this marbled clay necklace A Beautiful Mess. Make a set of two or three for the ultimate layering set.
4. DIY Needle Felted Lettered Cushion
This charming project from Fall for DIY is highly customizable. Choose a word that speaks to the recipient's personality and interests. "Tea", "goodnight", and "smile" are all lovely ideas.
5. DIY Geometric Splatter Coasters
Coffee and tea fans will appreciate an artsy set of geometric splatter coasters. Visit The Merry Thought for the full tutorial.
6. Infused Bath Salts
Relaxing after the holiday craziness will be easy thanks to these infused bath salts. Visit A Beautiful Mess to learn how to make them.
7. Oh Kale No Shopping Bag
Equal parts cute and useful, this punny shopping bag by A Beautiful Mess is too good to pass up. Food and health enthusiasts will love it.
8. Gingersnap Cookie Butter
If your Secret Santa pick has a sweet tooth, make an enormous jar of tasty gingersnap cookie butter. Check out the recipe exclusively at Bustle.
9. DIY Speckled Dip Mug
Spruce up a basic mug with this clever technique by The Merry Thought. Pair it with gourmet tea, ethically-sourced coffee, or that set of geometric coasters.
10. Braided Chunky Scarf
Everyone could use another scarf during the winter season. And thanks to this tutorial by Girl Loves Glam, you can make one without picking up crochet or knitting needles.
11. DIY Wood-Burned Bottle Stoppers
Who says bottle stoppers have to be boring? Fans of wine and cocktails will appreciate this DIY by A Beautiful Mess.
Images: Delia Creates; A Beautiful Mess; A Beautiful Mess; Fall for DIY; The Merry Thought; A Beautiful Mess; A Beautiful Mess; Bustle; The Merry Thought; Girl Loves Glam; A Beautiful Mess