Here's How To Enter Jaclyn Hill's Holiday Giveaway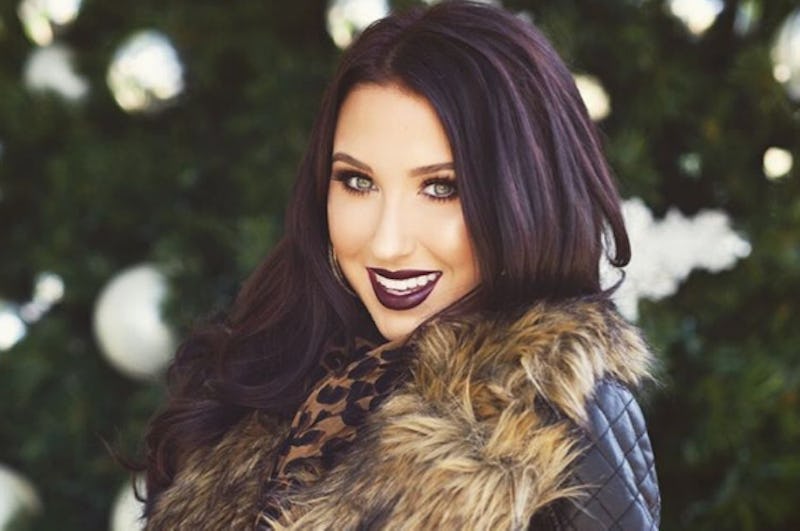 The season of giving is finally here. To some brands that means setting up major savings, but there's something even better coming your way. As her own way of giving back, Jaclyn Hill is having a holiday giveaway that you're going to love. I'm talking tons of different surprise packages coming your way. How do you enter Hill's 12 Days Of Christmas Giveaway? You won't believe how easy it is.
Hold onto your makeup brushes, because Christmas is about to come a little early this year. According to social media, Hill has decided to put together another massive giveaway just in time for the holiday season. She calls it her version of the 12 Days Of Christmas, and trust me when I say that you're going to be excited.
Hill has — you guessed it — 12 different packages to gift as a part of the giveaway. Entering is super easy to. Every day for 12 days, Hill will post a photo of what's inside the bag. All you have to do is repost the same image with the hashtag #jaclynhillchristmas. No tagging, no tweeting, just simply reposting the photo. According to Snapchat, you should only repost the image one time and can enter as many days as you'd like. It's that simple!
This giveaway looks pretty darn amazing. Hill said on Snapchat that she's saving the best prize for last, but the other definitely don't disappoint. After her last Instagram giveaway, I'm glad she's decided to do another! Just look at all the bags she has lined up and ready to go.
According to Hill's social media, each winner will be chose exactly 24 hours after the photo goes up. That means that the first day's winner will be chosen on Dec. 10 at 2 p.m. and so on. That means that the giveaway officially ends on Dec. 20.
Good luck, and may the odds be ever in your favor!
Images: JaclynHill/Instagram (1)