Keiko Agena Is Ready For More 'Gilmore Girls'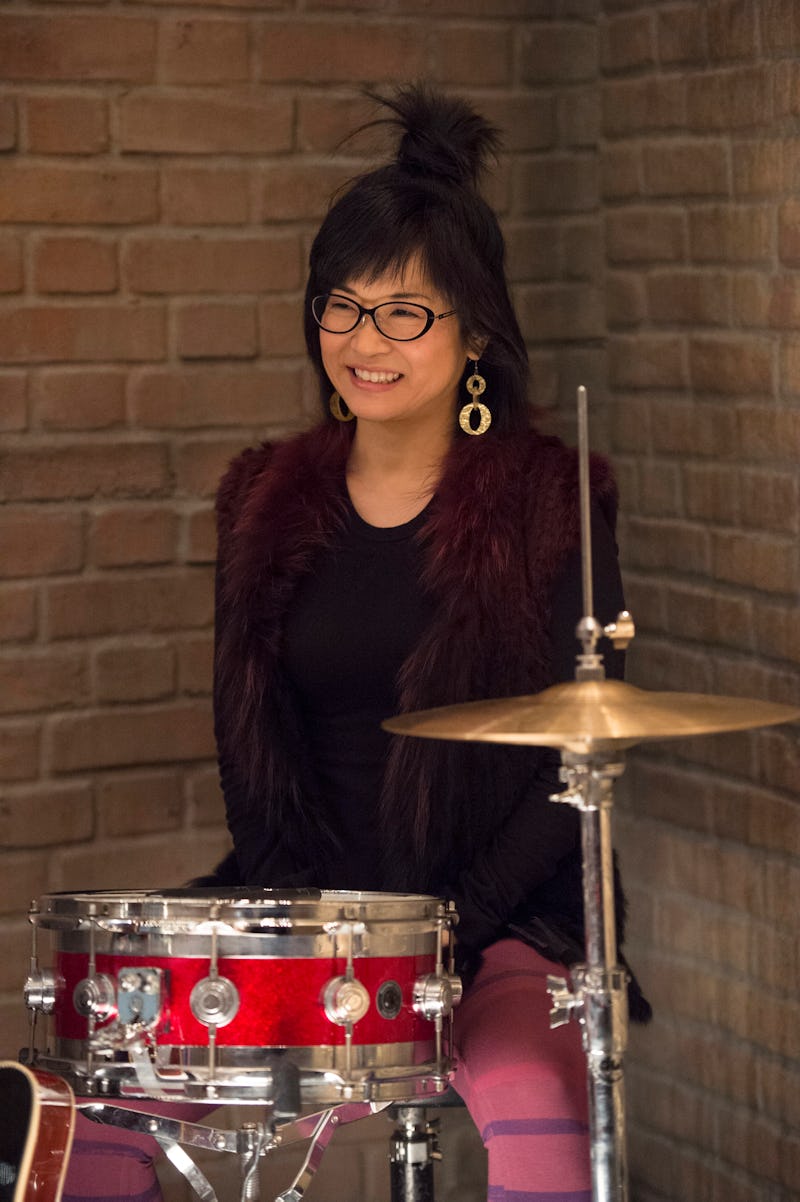 Let's get down to brass tacks here: Gilmore Girls ' Lane Kim is an amazing character. Sure, she's a little under-appreciated, but her overall portrayal on the show — a drum-playing, bantering young woman with a heart of gold — made her and her arc one of the more exciting aspects of the series. Most of the credit for this portrayal comes down to actor Keiko Agena. On Friday, Agena participated in a Reddit AMA (short for "Ask Me Anything") on the Gilmore Girls page. During the AMA, she dropped some exciting bombshells, including whether or not she would participate in future Gilmore Girls episodes and which team she's one when it comes to Rory's ex-boyfriends.
One of the most intriguing answers Agena gave was in regards to future Gilmore Girls episodes. While she did not confirm whether there would actually be any future episodes, she did say that she wholeheartedly supported furthering the storyline. She wrote, "If it was ASP [Amy Sherman-Palladino] and Netflix, I would want to do it," adding that hoping for more episodes at this point might be foolhardy because "I haven't heard anything more about GG [Gilmore Girls]. But I will tell you, it was incredible while it was here. I'm happy for every second of it."
Agena also had some fun reveals about her favorite people to work with on set. At the top of her list was working with the actor playing Mrs. Kim, Emily Kuroda. While it may not be surprising, considering these two women have been building a close mother-daughter rapport since Gilmore Girls began, it is nonetheless heartwarming to know things between them aren't as touch-and-go as they were on the show.
But Agena wishes she had been able to work more closely with Liza Weil, who plays Paris. She wrote, "I think Liza is just incredible. Oh, and Kelly [Bishop] too," and mentioned in the same breath what many of us diehard Gilmore Girls fans have suspected for a long time: "Of course, Sean Gunn is just one of the best people and most wonderful actors to work with." Of course.
Because it wouldn't be a true Gilmore Girls-themed AMA without asking about who Agena is rooting for in real life, the question inevitably came up: Which team is she on when it comes to Rory's boyfriends and possible soulmate? She answered with a simple "Jess," and I won't lie, as a Team Jess fan myself, I was doing a little happy dance. How could you not be Team Jess? C'mon.
Finally, one of the sweetest replies Agena gave during her Reddit AMA was what lessons viewers could take away from watching Lane on Gilmore Girls. What exactly could Lane teach us? Agena replied with three very beautiful take aways: "Be a good friend. Value people. Be open to working things out with people that have different points of view from you."
In this day and age, when life is rapidly changing and many of the fans who have been watching Gilmore Girls for years are growing older, those are sentiments that should really be taken to heart. Well said, Agena. Even if there aren't more episodes in store for fans, the fact that we can glean those lessons from previous episodes in our rewatching of them somehow makes Lane, and Gilmore Girls as a whole, all the more special.
Images: Neil Jacobs/Netflix; Gilmore Girls/Reddit (3)