There A Shopping Limit At The Kylie Shop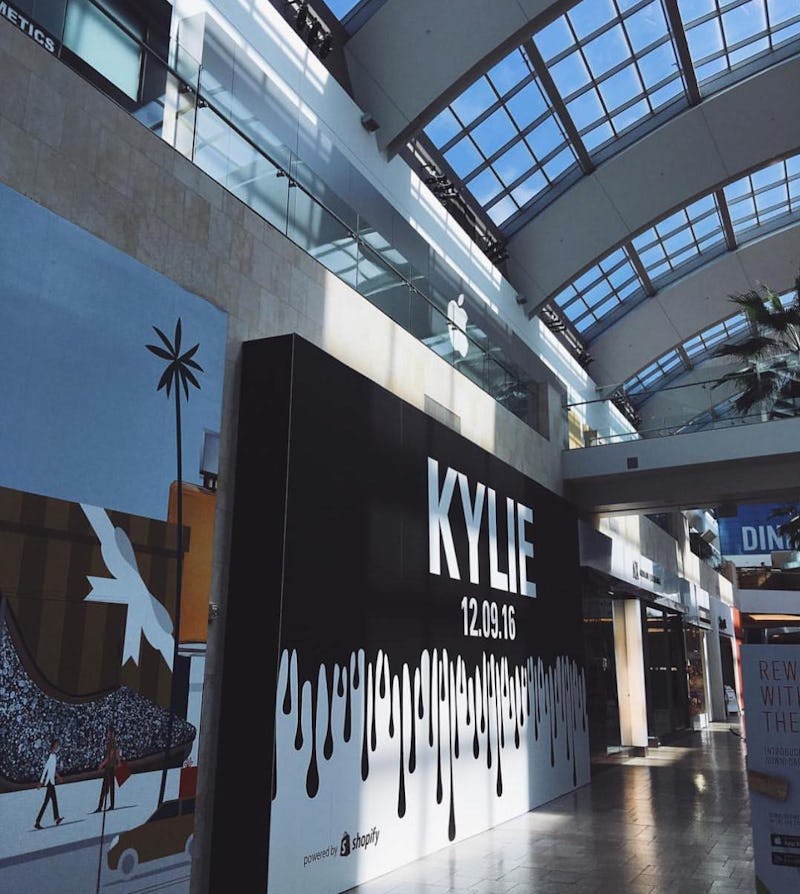 Kylie Jenner made a major stir by announcing she was opening a pop-up shop — but, as with all many good things, there are rules. Turns out, there's a shopping limit at the Kylie Shop: Tragic, right?
Well, before you get too upset, it turns out things aren't that bad — it seems like the rules are mainly in place to stop people from buying out every single last KoKo K Lip Kit in stock and selling them at a steep price mark-up on eBay. You see, you can buy whatever you want, but it seems like you can't buy more than three of any one particular item.
It's still disappointing in certain ways — after all, what if you were hoping to gift every member of your squad with the Kyshadow Holiday Palette? Well, you might have to get a little more creative with your gifting — maybe you'll have to swap out a holiday palette or two with one of the new Kylie Kases or the Kylie Jenner 2017 Calendar.
At any rate, if you braved the mega lines and mega crowds, you'll find a way to make the rules work for you. While things are stricter than one would probably hope, they're not draconian to the point of completely ruining your shopping experience.
The much-buzzed pop-up shop is only here for a little while longer — the Kylie Shop will only stay open as long as supplies last. Knowing Kylie Cosmetics' well-documented tendency to fly off the shelves, that won't be long — which is maybe the one silver lining to the shopping limit.
Are you planning on heading out to the Kylie Shop? Luckily, if you don't happen to be based in the Los Angeles area, the online version of the shop will be launching very, very soon — on Dec. 10, to be exact.
Images: kyliejenner/Instagram, Sara Tan/Bustle