Uncle Jesse Has Little 'Fuller House' Screentime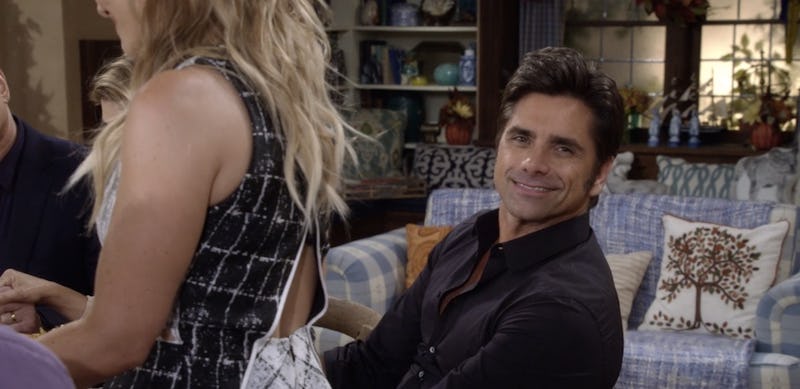 Ask a Full House fan who their favorite character is, and you'll probably get a lot of people saying Uncle Jesse. Fortunately, he's one of the stars who made the jump from the original series to the Netflix reboot. But, as much as I wish he was a main character in the new show, he's more of a supporting cast member. That's why fans might like to know just how many Fuller House Season 2 episodes Uncle Jesse is in. That way you can prepare yourself if the number is low... or if the number is high — John Stamos' face does things to me, OK? I have to know what to expect.
This season, Stamos is in three of the 13 episodes. That's just 23 percent of the whole season. So, yeah, it's definitely not as much as I would have liked. But, I understand it. As Stephanie told the chickens named after the original cast, "Get out; this is our house now." The sisters and Kimmy are running the show now, and Jesse has his own life to lead. According to IMDB, he was in four episodes last season, so his screentime is only down 30 minutes. This time around, you can catch Stamos in Episodes 6, 9, and 13 of Season 2.
And, you can rest assured that the screentime he does get is well spent. Jesse and Becky have a pretty serious storyline this season, and, as a result, their plot is given a lot of careful attention. I'd rather have Jesse for three really important episodes than have him pop up too quickly in more episodes. Quality over quantity, am I right? Besides, even with the limited episode count for his character, he'll still have you saying, "Have mercy" every time he comes on screen. Some things will never change.
Image: Netflix