Can You Save Instagram Live Videos?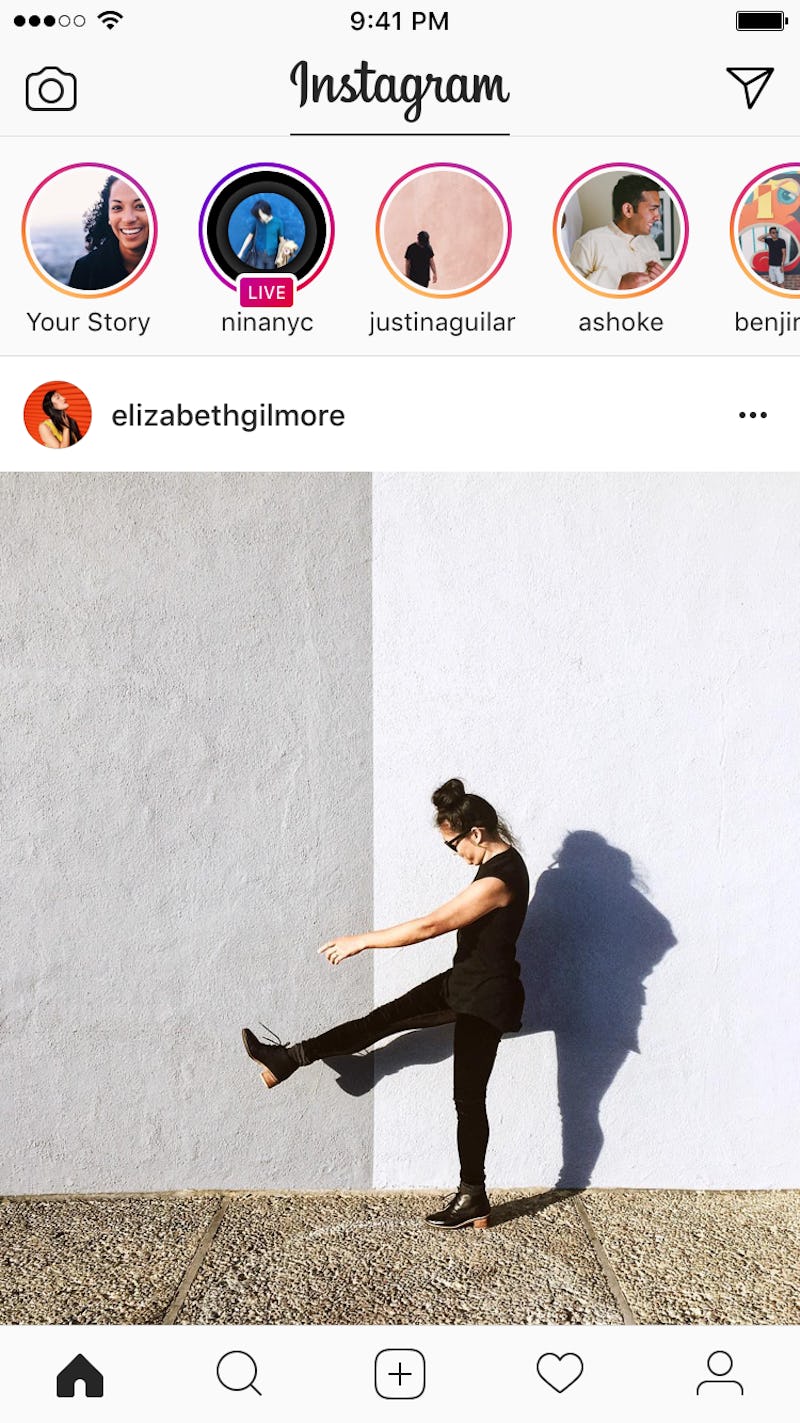 Back in November, it was announced that Instagram was adding Live video to its growing cadre of ephemeral features. As of Monday, Dec. 12, the wait is finally over for those living in the United States — Live Video for Instagram Stories has officially arrived! While testing out the new feature you may wonder, "Can you save your Instagram Live video?" And before you go using the feature to document something you want to remember forever, it's a good idea to have all the facts before being sorely disappointed.
Live Video in Instagram Stories is a fun, low pressure way to share moments from your day with friends and followers. This means you can literally film literally anything from making a sandwich, to your daily commute, to decorating your home for the holidays. While many of these mundane moments do not necessarily need to go down in the annals of 'gram history, there is the off chance that a Live Story could capture something truly magical, and what then?
Well, dear 'grammer, I hate to be the bearer of bad news but there is currently no way to save your video after you end the broadcast. If the recording was watchable afterwards, it would defeat the very feature's purpose (that is, the video would no longer be live). This disappearing video feature gives the broadcaster even more freedom to go live for a minute or for an hour with little consequence. See, it's a good thing!
The Live Video feature is tied to Instagram Stories, which allows users to share moments from their day in a slideshow format separate from their main feed. The Stories feature was Instagram's first step towards experimenting with transient content; Stories disappear 24 hours after posting. This helped make Instagrammers more comfortable with sharing less polished content more frequently. Since its release in August, Stories has amassed 100 million daily users, according to Instagram, and Live Video may prove to be just as popular.
To access Live Video and share a moment from your daily life, tap on the "Your Story" avatar in the upper left hand corner of the screen to access the stories camera. Toggle into "Live" mode, and tap "Start Live Video.
Once you begin your broadcast, your friends and followers will be notified, and the word "Live" will appear under your profile photo in the Stories bar. Users have the ability to respond to questions and comments while they film, as well as foster discussion by pinning comments for all viewers to see. The live video disappears as soon as you're done recording — so no need to worry if it wasn't Oscar-worthy. Just like life, these videos are fleeting, so next time you log in tap the "Top Live" option to see the most popular live stories happening at that moment. Skip through videos by swiping left and right and take a little trip around the world!
To learn more, check out instagram's Live Video Stories tutorial, posted as a Story on their own Instagram page, and start broadcasting!
Images: Courtesy of Instagram; Lily Feinn/Bustle