Christina Lauren's New Book Looks The Sexiest Yet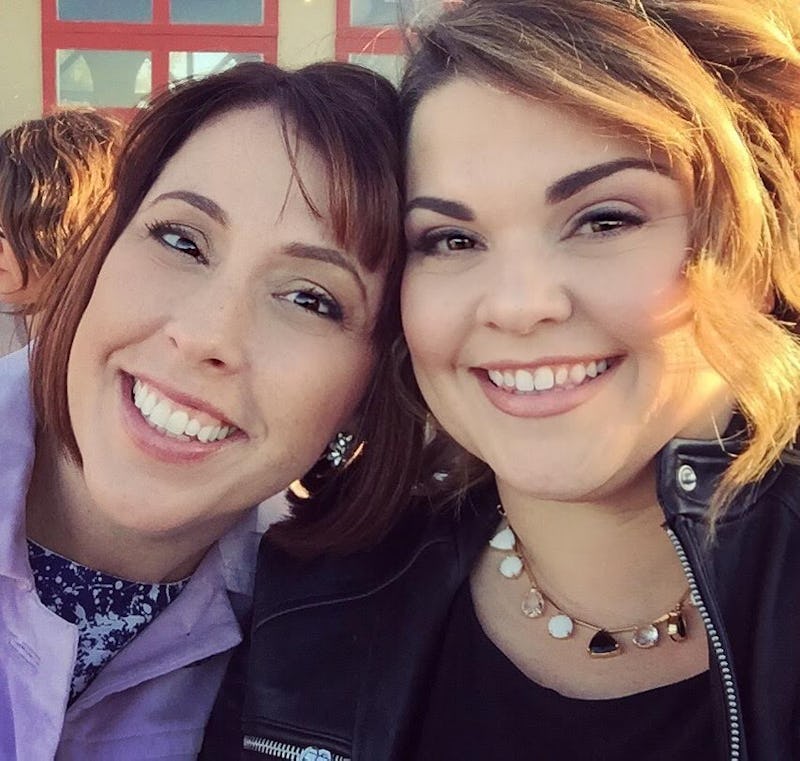 Romance fans, we've got a super-exciting cover reveal for you today: here is the first glimpse at Christina Lauren's new romance Dating You / Hating You, which will go on sale in June 2017. Christina Lauren is the combined pen name of the awesome writing partners (and life-long besties) Christina Hobbs and Lauren Billings, who have collaborated on amazing romance projects such as the Beautiful and Wild Seasons series — and who have even stretched their talents to the spooky horror novel The House. Dating You / Hating You will be the duo's first ever standalone romance novel — and from the looks of the gorgeous cover, it's going to be amazing.
The bestselling pair definitely know what makes a novel great; in fact, they've even offered their words of wisdom to Bustle readers participating in NaNoWriMo, giving advice for how to create conflict in a love story — and how to write a super-steamy sex scene (and more). I bet that we're going to see both of these things crop up in Dating You / Hating You (I mean, just look at that title) — and I, for one, am mega-excited to read it.
Dating You / Hating You is about two uber-professional Hollywood agents, Evie and Carter, who are just sparking up a romance when — eek! — they end up competing for the same job. Their dating life quickly turns sour as these two search for increasingly hilarious ways to sabotage and outsmart each other — until all that's left, in the words of publishers Simon and Schuster, is "a life lesson that all's fair in love, war, and the current job market."
June's still a long way off, but just so that you can imagine exactly what Dating You / Hating You will look like on your bookcase, here's an exclusive reveal of the front cover.
How sexy is that? Now all we have to do is wait until June 2017 when Dating You / Hating You is out — and maybe read Christina Lauren's entire back catalogue while we're waiting.
Images: Courtesy of Simon and Schuster