How To Deal With Insta Live Notifications
by Lara Rutherford-Morrison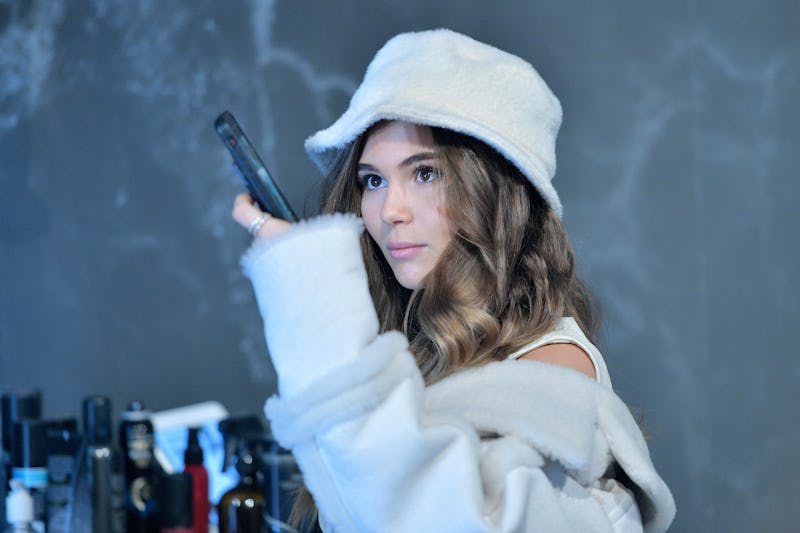 Roy Rochlin/Getty Images Entertainment/Getty Images
On December 12 (today!), Instagram rolled out Live Video for Instagram Stories for users all over the United States. That's right, you can now live-stream Stories, and send notifications to your followers that you're doing it. But how do you turn off notifications for Instagram Live videos? Notifications can be a handy way to make sure that you don't miss any live videos you want to see (especially since they disappear when they are done), but all of those messages can be really annoying if you're not interested in them. Thankfully, it's really easy to turn notifications on and off, depending on how informed you want to be about what people in your feed are posting.
Instagram's Live Video is even more ephemeral than regular Instagram Stories, which disappear after 24 hours. Live Instagram Stories are only available as they're being filmed, so they're definitely blink-and-you'll-miss-em. If there are particular people whose Live Stories you want to follow, then having your notifications turned on will be important. But if you're kinda "meh" about Live Stories — or if you just feel overloaded with notifications on your phone already — then you may want to turn off notifications.
You'll still have the option of watching Live Stories. You can go on Instagram and see if there are any happening at any given moment by looking at the "Stories" bar on the top of your feed. If someone is filming live, there will be a little "Live" label on his or her profile. (You can learn all about how to film and how to watch Live Stories here.)
When someone you follow films a Live Story, they can choose to send you a notification that they've started filming. It'll look something like this:
But if you don't want to get those kinds of notifications, changing your settings is super simple.
1. Open Instagram, and go to your profile.
Get to your profile by selecting the "profile" icon at the bottom right corner of your screen.
2. Tap "Settings."
That'll be at the top right corner of the screen, and will either look like three dots (if you have Android) or a circular gear (if you have iOS).
3. Scroll down to "Push Notification Settings."
Give it a tap.
4. Select your notification preferences.
Under "Live Videos," swap your preference from "On" to "Off."
That's it!
Enjoy the live streaming (and not receiving notifications, if that is your desire), folks!
Images: Roy Rochlin/Getty Images; Screenshots by Emma Lord, Lara Rutherford-Morrison