Can You Buy NARS Makeup At Ulta?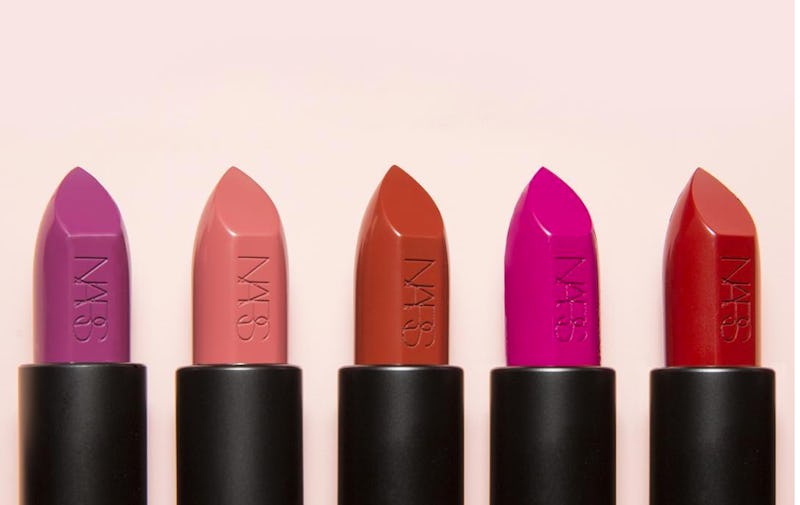 The name "Nars" brings a warm flutter to any beauty lover's heart. Chic packaging, excellent formulas, and reliably beautiful colors are surefire for the brand, which is why people were amped when Nars announced they'd be coming to ULTA back in October. For people who've gotten caught up in the holiday launches and daily sales of the beauty world and forgotten to obsessively check whether it was available, here for you: The question "can you buy Nars makeup at Ulta" finally has a good answer.
A selection of Nars products are now available at the retailer, exciting news for fans gung-ho about Ulta's rewards program. The available products don't quite equal the span at Sephora and brand boutiques, but it's a start, with Nars' iconic products ready for purchase in each makeup category. For foundation, there's their Pure Radiant Tinted Moisturizer and Radiant Creamy Concealer; for face color, Nars' Blush, Bronzing Powder, and The Multiple are there, as well as the selling-out NARSissist Cheek Studio Palette.
The biggest blow currently comes in shade range — only four colors of Nar's extensive blush range are available, and one of their Bronzing Powder. Luckily, they're good ones. Orgasm, Sin, Deep Throat and Dolce Vita represent, and the Bronzing Powder in Laguna, so what more do we need? Maybe The Multiple in Orgasm and Copacabana, which are also there.
Lips-wise, you can also shop Nars' Audacious Lipstick and Velvet Matte Lip Pencil (make the trip to Sephora for their new Velvet Glides). The brand's biggest range comes in the Audacious line, with 15 colors available.
Missing in action is the rest of the brand's line, but according to WWD further selections are coming in 2017, so fingers crossed the range fills out soon.
According to Ulta's Instagram the eight products are now in stores, so get a load of them on your next trip — right next to the drugstore beauty lines currently hitting it outta the park, a true beauty meritocracy.
Images: Ultabeauty/Instagram; Narsissist/Instagram (2)