Makeup Geek Lipsticks Won't Break The Bank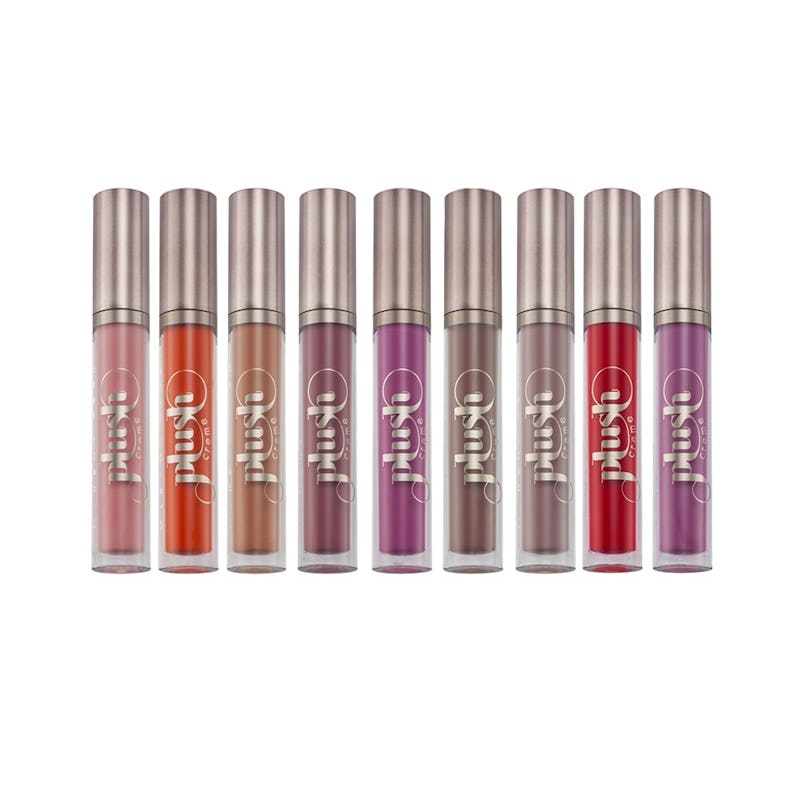 The big moment is finally here. After teasing their fans for months, Makeup Geek lipsticks are available to shop. They started off with a bang too. With three different formulas and tons of different colors, you'll definitely wan to put these on your holiday shopping list. How much are Makeup Geek's lipsticks, you ask? The prices vary, but all of them will leave you pleasantly surprised.
If you thought your seasonal shopping was over, think again. Makeup Geek just launched three of their promised lip formulas, and there's something for every makeup lover. There's the Iconic Lipsticks that come in matte or shiny shades, the Plush Mattes that are a creamy mousse formula, and the Plush Cremes that are the same formula as the other but is cream instead of matte. Basically, no matter which type of lip look you prefer, they have it.
As far as the price goes, it's somewhere in between drugstore and high end prices. The Iconic Lipsticks cost $15 each, Plush Mattes are $12, and Plush Cremes are $14. Not exactly the most cohesive, but it depends on which look you're looking to stock up on. No matter which one you choose, you really can't go wrong.
That's not your only shopping option either. If you act fast, you can buy each formula's entire collection as well. According to the website, the deal is part of a one day sale. I'm not exactly sure if that means they'll be leaving after Dec. 13 or if the price will just go up though.
Plush Lip Creme Complete Set, $85, makeupgeek.com
All nine shades for less than $10 each? Yes, please! The complete set of Plush Mattes is also available. Since there are more shades available, the price is a bit higher though.
Plush Lip Matte Complete Set, $150, makeupgeek.com
Unfortunately, the Iconic Lipstick Bundle, which came with the makeup holder as well, is all sold out. All 20 shades were on sale for $210. Although it was the most expensive, it was the first one to go. According to the website, you'll have at least one more chance to stock up on the lippies.
Iconic Lipstick Deluxe Box Set, SOLD OUT ($210), makeupgeek.com
Of course, snagging some single shades is also an option. As of Dec. 13 at 10am EST, all the individual colors are still in stock. I wouldn't wait too long to snag your favorites though!
Images: Makeup Geek (3)