See Swatches Of ColourPop's Moment Of Weekness Set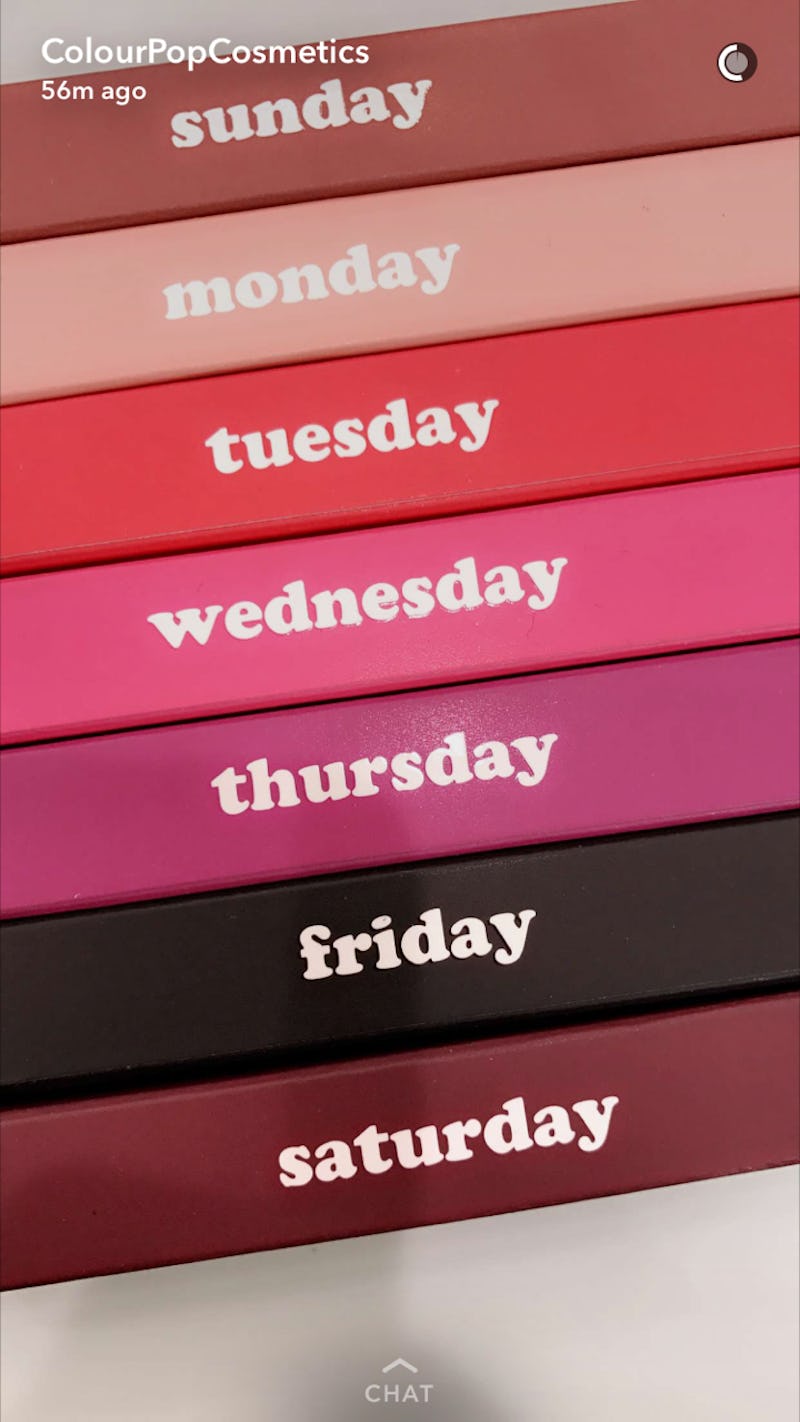 Another day, another ColourPop launch. After creating tons of new products and kits, they're at it again with brand new lippies. Seven to be exact. As you could probably already guess by the name, ColourPop's Moment of Weekness Set has a different lip color for every day of the week. Think everything from your basic nudes to vampy hues. Don't just take my word for it though. Swatches of the Moment of Weekness Set will prove just how much you need these shades in your makeup bag.
Looking for a way to spruce up your week? Well, ColourPop has you covered. They came up with a brand new Ultra Matte Lip set that has a color to correspond with all the days of the week. Sort of like those underwear with the days on them, but way more trendy. There's everything from rosy nudes and bright pinks to vampy purples and even a black. Basically, it has a color for every occasion.
Not only it is the company's most versatile set yet, but it's also super affordable. You can get all seven shades for $35. That's just $5 a lippie, people! In my honest opinion, you need this set in your life.
If the packaging wasn't already pretty enough, you should see the swatches. As ColourPop points out on their Snapchat, the lighter your skin color, the darker the shades will be on your skin. Here's a look at all seven shades, so you can see what to expect from these adorable little lippie tubes.
Moments of Weekness has your every nudes to get you through the week and some dark vampy shades for your nights out. Break all of that up with a little bit of brightness throughout the week, and you're completely covered!
The best part is that the set is available to shop right now on the Colourpop website. As of right now, you can only buy these gorgeous colors in the set. All colors come individually boxed though, so you could easily give these to friends as gifts.
So what are you waiting for? Go grab this set of matte lippies before it's too late!
Images: colourpopco/Snapchat (3)