Glossier's Phase 1 & Black Tie Combo Is A Must-Buy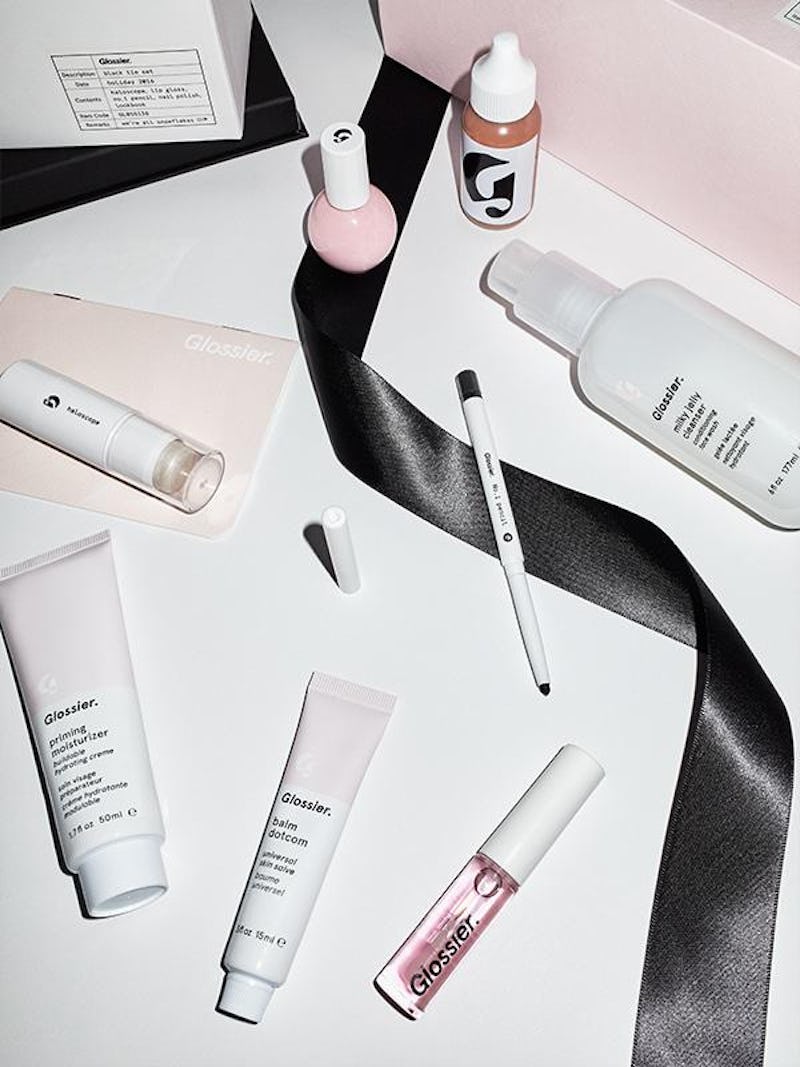 OK, so I could be biased (mainly because I'm obsessed with this brand) but I'm going to go ahead and call it — this is the best possible deal of the season, and you've got to get in on it while you can! How much is Glossier's Phase 1 + Black Tie Set gift bundle? The savings potential is really real.
The Phase 1 Set is the basic starter package for getting into Glossier skincare. It contains their primer, facial cleanser, Perfecting Skin Tint and Balm Dotcom. It's everything you need to fall in love with this company, and it typically retails for $80. The Black Tie Set is perfect for getting party-ready. It has eye liner, super shiny lip gloss, pink nail polish and Haloscope highlighter. It retails for $50. So, when you combine these two, you're in for $130 purchase. But, not with this bundle option!
When you shop these collections together, you can score the products for just $100. So, Santa, if you're reading this, you now know what I'd like for Christmas. This deal is available while supplies last and only through 2016, according to the brand's website. So, be sure to add this set to your cart and start your 2017 skincare routine off with a bang!
This set will make your life. The very best of skincare and beauty, all in one place.
Talk about major top shelf goals.
These items will give you a gorgeous glam look.
Meanwhile, these will keep your skin looking and feeling amazing.
Copping these products at a discount is the easiest thing you'll ever do.
When this set arrives at your door, you'll know I was right.
Phase 1 + Black Tie Set, $100, Glossier
Consider your skincare needs and your makeup goals met.
Four Flavored Balm Dotcoms, $40, Glossier
This isn't the only great promotion happening on Glossier right now, either. You can score four balms for just $40 and more when you shop from their Gift Guide section.
Images: Courtesy Glossier (4)