'Crashing' Is Going To Be Your New Favorite Comedy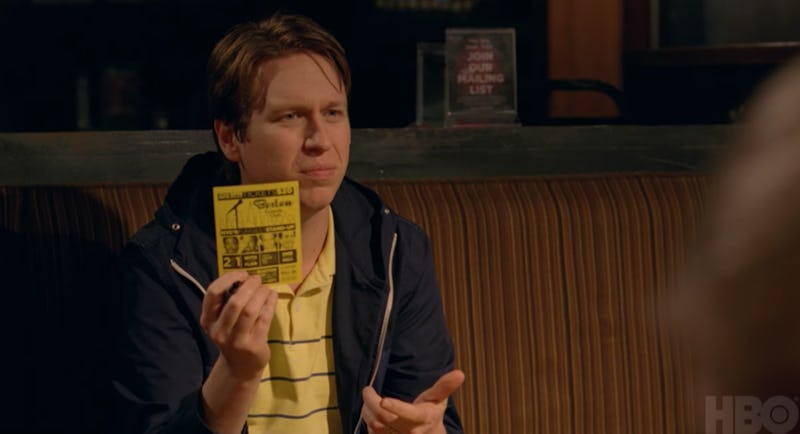 I already know what you're going to say: We're living in the Golden Age of television and you don't have time to slot in another show. Make time. The HBO show Crashing 's new trailer suggests it's going to be your new favorite comedy and you can either jump on board now, or sheepishly make your way onto the bandwagon two seasons in when you have to swerve spoilers at house parties, fingers stuffed into your ears, la-la-la-ing your way backwards out of a room. Here's why you should get ready to watch when it premieres on HBO on Feb. 19, and not in two years' time.
For a start, Judd Apatow is producing and you've got to give him credit where it's due. The TV comedies he's worked on in the past few years have been nuanced and original — remember Apatow's Netflix show, Love ? It navigated an uneasy space somewhere between comedy and drama, and it was all the stronger for it. I could imagine Crashing doing something similar. He also executive-produces Girls, and when it comes to comedy, he's great at delivering quirkiness without the work getting too wacky or out there. This seems pretty much what he's done here:
Then there's the premise. The show is a semi-autobiographical project written by its main comedian, Pete Holmes, and centers on a sweet-hearted comedian who has to find a new place to live after his wife cuts ties with him — and ends up staying on couches of various New York comics. So, presumably this means it will feature a different comic each episode. If this is the gimmick, count me in. The season would then function as a whistlestop tour of NYC's best comedic talent.
Then — and if you've watched the trailer above, you'll have already noticed this — there's the one-liners and the actual humor of the show. The line "There's no good way to tell people you haven't seen The Wire" is a line I would like tattooed onto my body, because, yes. The humor's a little sweet, a little goofy, and for that reason, feels totally fresh. There's a lot of shows out there that are doing humor in a dark or cynical way. But this is just the shot of sunshine we need right now. America could use a few chuckles, no?
So if you're willing to make some space in your busy schedule for just one more comedy, mark Feb. 19 in your calendar. You won't regret it.
Image: HBO/YouTube