Families You Wish You Could Spend Christmas With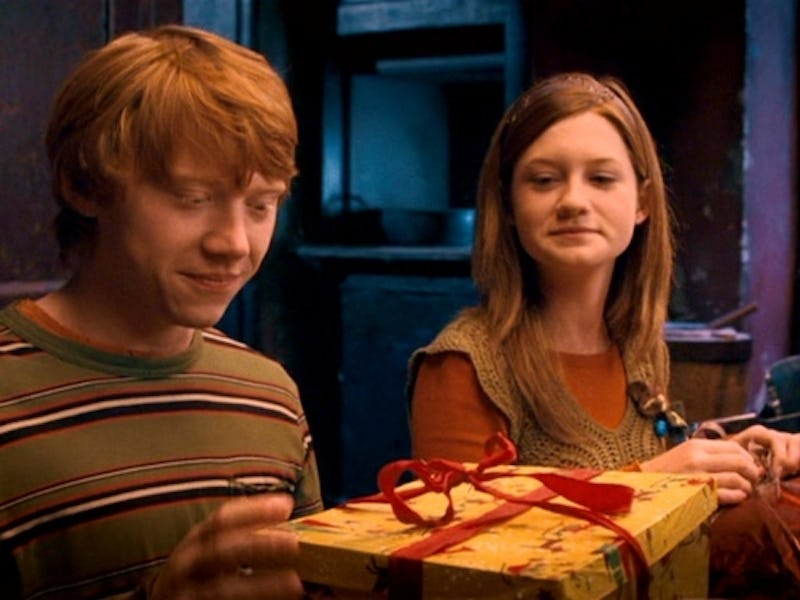 Sadly, we can't all spend the holidays in dream locations such as Hogwarts or the Shire. We can't jet off to Narnia for a snowy repose, or open presents while snowed in at Green Gables. But these locations aren't the only things I wish I could rip from books around the holiday season (and every season, honestly): book characters themselves would be excellent holiday guests.
After all, holidays are often a time when you see family, from your immediate to extended relatives. Even in books, families gather together for holiday celebrations — and there are a few fictional families most book-lovers probably wish they could add to the guest list. Of course, I'm always excited to see my actual family around the holidays, but I know they would also appreciate it if we could interact with some of our favorite book families. It might make gift-giving complicated, because I would have a much longer list of presents to buy, but that's a sacrifice I would be willing to make in order to hang out with some fictional characters. But imagine what awesome gifts they would give in return!
Here are some awesome literary families all book-lovers wish could attend our families' holiday celebrations.
The Pevensie Family From The Lion, The Witch, And The Wardrobe
Lucy, Peter, Edmund, and Susan might help you discover a secret passage to Narnia. Or they might just show up to dinner with a case of Turkish delight and some interesting stories to tell. Either way, these kids would be great holiday guests.
The Bennets From Pride And Prejudice
You wouldn't be able to stop laughing if the Bennets came over for Christmas. From Elizabeth's sharp wit, to Mrs. Bennet's long-winded complaints, to Mary's pious admonishments, this family might fit in well with your own. And Mrs. Bennet would probably try to set you up with every eligible bachelor within carriage-riding distance, but if she finds another Mr. Darcy, who would complain?
The Cratchits From A Christmas Carol
Even Scrooge stopped saying "bah, humbug" and was charmed by Tiny Tim and the Cratchit family. You could spend Christmas around a roaring fire, roasting chestnuts and sipping hot stuff from a jug. Perfectly festive.
The Cuthberts From Anne Of Green Gables
If you spend Christmas with the Cuthberts, you would definitely have snow at Green Gables, and I'm sure Anne would do something crazy but well-meaning that would crack everyone up. This family would definitely create a sweet and light mood for the holidays.
The Fangs From The Family Fang
Annie and Buster would definitely get caught up in performance art with their parents, and you would be left contemplating what's real and what's not. Christmas with the Fangs would be anything but boring.
The Baudelaires From A Series Of Unfortunate Events
Hopefully you wouldn't actually be the Baudelaires' guardian, because Christmas would probably not end well for you. This family was great, they just had terrible things happen to them — but if they were your Christmas guests, you would probably have a very interesting and Gothic-inspired holiday.
The Buendías From One Hundred Years Of Solitude
You would need a lot of place settings to host this epic family, but it would certainly add a dose of magical realism to entertain the Buendías.
The Weasleys From Harry Potter
Mrs. Weasley would knit you a Weasley sweater with your initial on it, Fred and George would force you to wear it, Ron would give you a great present, and you would have a perfect British feast for Christmas dinner. What more could you want?
The March Family From Little Women
This family would be the ultimate family to spend Christmas with: they give up their time to help those in need, and their true holiday spirit would be the real gift. On Christmas evening, Jo would write a play for everyone to perform, and maybe Laurie would even stop by to watch. All in all, this family would be the perfect holiday guests.
Images: Giphy (10), Warner Bros (1)