Lala Isn't Long For 'Vanderpump Rules'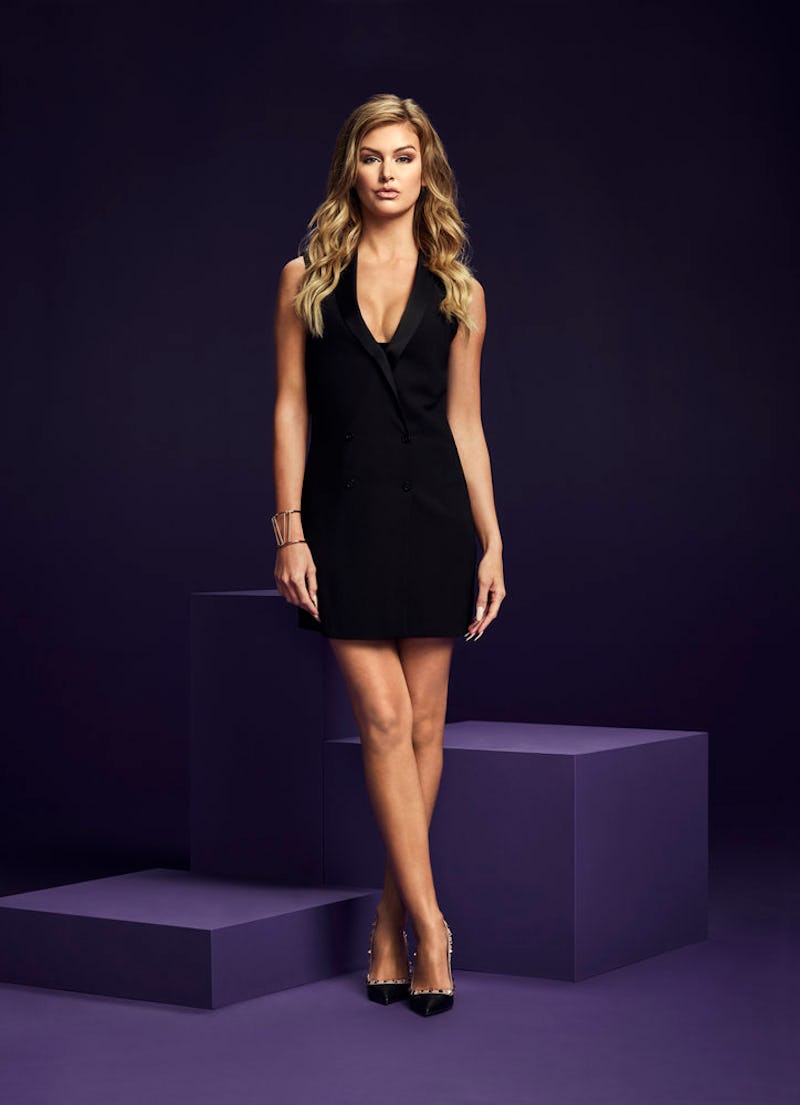 It's not easy to be on Vanderpump Rules, let alone to be "the new girl" on the Bravo reality series. To be the new girl is to be vilified — we saw it with Stassi and Scheana in Season 1, and now, we've been seeing it with Lala Kent and the rest of the SURvers in Seasons 4 and 5. But unlike Stassi, who stuck around for a while following a rocky start, Lala is leaving Vanderpump Rules, as she revealed in an interview with TooFab. So now the question is, when will that actually happen in the timeline of the show?
I really feel for Lala — she was just different from the other SURvers, and it caused her to have a target on her back from the moment she first stood behind the restaurant's hostess stand. Other cast members quickly took aim at her, making insinuations about her personal life and spreading rumors. Then, they were insulted that she chose to go topless in front of the men when on vacation with the crew in Hawaii. Ladies, please. Lala's boobs are her own business, and she can do what she wants with them.
But I digress — Lala's poor treatment has continued and she confirmed to E! News that she decided to quit SUR and Vanderpump Rules about halfway through the filming of Season 5:
"I think just the negativity finally got to me. I'm not good at separating real life from work, so it started trickling into my everyday relationships with people who have nothing to do with the show and once that started happening that was like, not OK anymore."
Similarly, Lala told TooFab, "I made it halfway through the season and just decided that I want no part of the people anymore ... I feel like they don't deserve to be in my world in any way shape or form. So I dismissed myself." Since we're only six episodes into the season, we should still have a few more weeks of Lala, but I'd start preparing to say goodbye well before Spring.
Much of that negativity has stemmed from SURVers spreading rumors that Lala was dating a married man, and though she denied the rumors, the cast was ruthless about it. It's really gotten out of control and become totally inappropriate. And yes, all of those rumors helped Lala make her decision to walk. "The hardest part for me was when [the cast] started making accusations about a relationship that I really wasn't in," she told E! News. "When that trickles into my real life and I am going to the person I am in love with venting about these crazy people, it really did take a toll on my relationship with my boyfriend."
According to E! News, viewers will see the moment when Lala walks out on SUR, and I wouldn't expect to see much of her after that. Stassi Schroeder and Kristen Doute are technically on the show, but they don't work at the restaurant, and so they are barely seen.
Lala can do so many other things than be miserable with people who hate her. She told E! News that she's acting (she was recently in a movie called Southern Fury with Adrien Grenier and Nicholas Cage) and working on her first EP, so I think things are going well for her. Vanderpump Rules may have helped her to get a little bit of recognition in Hollywood, but it's certainly not worth the stress of staying on the series if all of that is getting to her. Lala can make it on her own instead.
Images: Tommy Garcia/Bravo; Giphy