These Former 'LoL' Friends Have Moved On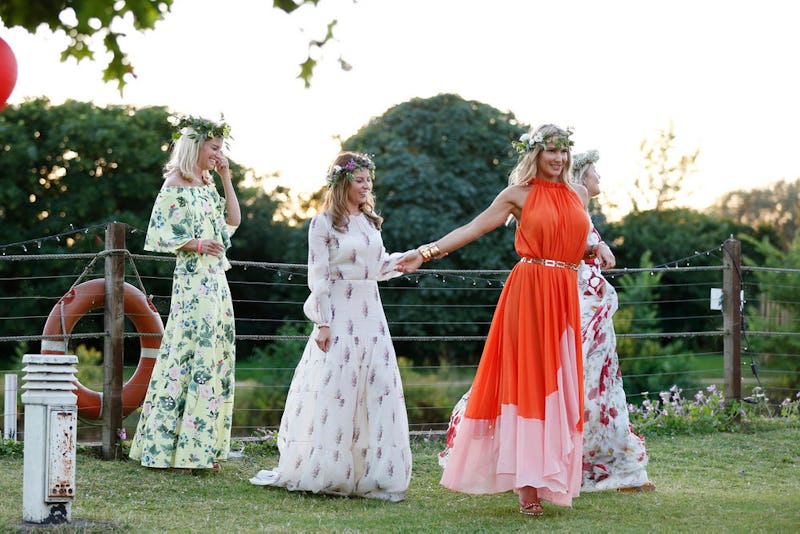 On Ladies Of London Season 1, the lines seemed drawn like they were in the Revolutionary War — Brits versus Americans. However, as time went by and allegiances changed, things shifted. That is, unless you were Marissa Hermer and Juliet Angus. These two American pals were just that through Season 2, but in Season 3, things don't look good for them. So what now? Are Marissa and Juliet friends after Ladies Of London ?
This friendship took the same turn that many other reality television show relationships have — they each started finding out what the other was saying behind her back. Look, I know that you're not supposed to say things about the people you care about, but it's a common occurrence. Usually, it's a comment or two here and there, but when everything you say is filmed and then broadcast on international television, the other party is bound to find out about it. When that other party finds out about it, it can cause issues — we've seen it countless times on Bravo shows alone. This is basically what happened with Marissa and Juliet. Marissa felt like Juliet valued her relationship with Caroline Stanbury over her old friendships, and she told her so.
In a recent interview with Bustle, Marissa confirmed that she and Juliet are no longer on each other's speed dial. "We have tried to mend our relationship several times. There's so many times you can fix a broken relationship," she said. "I don't care anymore and I wish her the best. Bon voyage, that's it. Through this season, I experience her picking several different fights with me and actually it's been going on for years and I sort of had had enough."
It's always hard to end a friendship, but it seems like Marissa has come to terms with this dissolution. And while Marissa said that there were some "ups and downs" with their relationship, in a separate interview with Bustle, Juliet said that she's just become more confident in who she is and her friends (Marissa included) couldn't handle it. "I think some of the girls still like to pigeonhole me in certain ways because it's just easier for them and it makes themselves feel better," Juliet said. "I just realized, especially my American friends on the show, they were my closest friends in life and they were comfortable when I was sort of the little sister, instead of having my own voice… What you'll see is the more I become successful the more they want to put me down."
Shots have been fired on both sides, but it's not all vitriol. Marissa told Bustle, "I don't want speak about badly about Juliet, because… I really do care about her. If she ever needed me, I would be there in a heartbeat." I think that this frank ending to their friendship is actually very healthy — they both care about each other, but they know the friendship isn't working.
Friendships, like romances, take effort. There's no point in dragging out something that neither party wants to resurrect, and that means that they can stop being hurt at a constant back-and-forth. At this point, both women are working on other projects (besides being with their families, Juliet has a blog and Marissa is on the eve of releasing her first cookbook). Marissa and Juliet have moved on from their relationship, but they don't seem to harbor a grudge and honestly, they both seem OK.
Images: Tristan Fewings (2), Ben Pruchnie/Bravo