You Have To See Estee Edit's New Metallic Shadows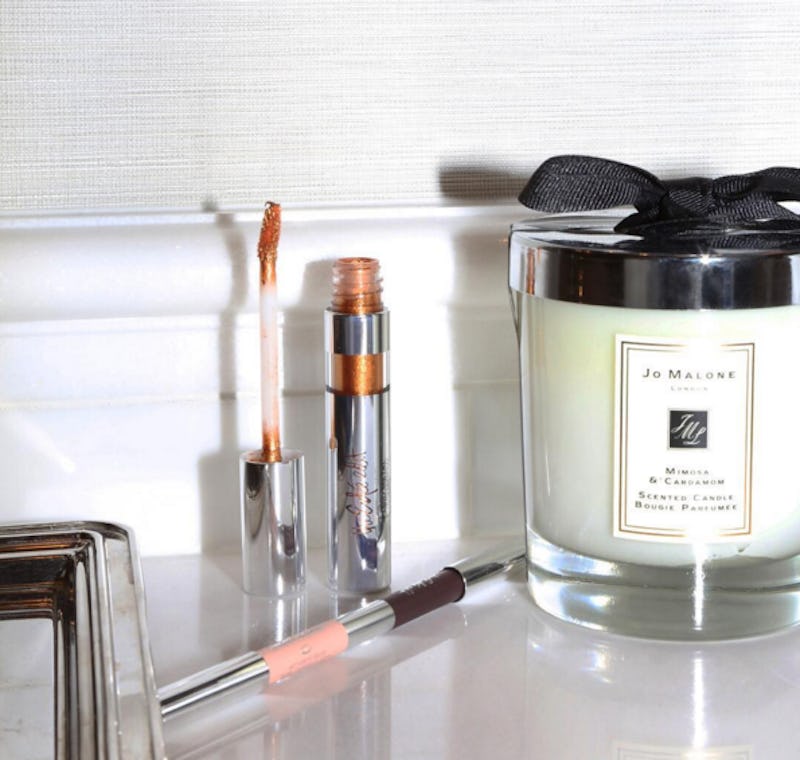 If there is one thing that is synonymous with the holiday season it's super sparkly makeup. Estee Edit is totally on board with this concept, because they have created the most intensely sparkling shadows possibly ever, and they are just so perfect for all those holiday soirées you've got coming up. You may now be wondering — when do Estee Edit's new Fluid Metal Liquid Eyeshadows come out? You're totally going to want them all.
The new metal liquid collection features six stunning eyeshadows in vibrant colors including: "Not Sorry," a cobalt blue, "Got It Bad," a rose gold, "Party of 1," a rosy pink, "Don't Be Afraid," a deep maroon, "So Extra," a rich teal, and "Sparked," a spicy orange. All the shadows have an ultra prominent glossy metallic finish with loads of glitter, creating a high sheen that can be spotted from miles away. With so many shimmery shades, the options are endless for the all the fun looks you can create.
Given that Christmukkah is just five days away, you're probably dying to know when these bad boys launch. Good news! According to the brand's Instagram, the new line of liquid metal shadows will be available for purchase on Tuesday Dec. 20 on Sephora.com.
So. Much. Sparkle.
Is this the perfect holiday makeup or what?!
I suggest you clear your schedule tomorrow and park yourself at your computer.
Image: EsteeEdit/Instagram (1)