'Bachelor' Fans Have A New Way To Watch & Play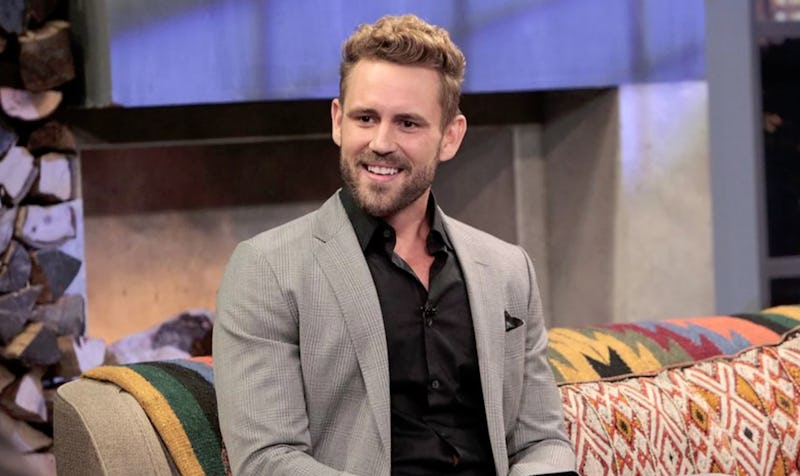 Listen up, Bachelor Nation: the days of scrambling to assemble a fantasy league are a thing of the past. That's right — there's no need for scrambling to organize a draft day party, scrambling to come up with a point system, scrambling to find that Dry Erase marker that must've fallen to the bottom of the kitchen junk drawer, scrambling to print off unofficial draft worksheets only to realize that the ink cartridge is empty, and scrambling to scramble draft day eggs (if I learned anything from Chad Johnson, it is that eating lots of protein is a crucial part of Bachelor season) anymore. For the first time ever, an official The Bachelor fantasy league exists on ABC's website. Yes, there is now one fantasy league for all of Bachelor Nation (and yes, the competition just got a heck of a lot more stiff). Nick Viall's season of The Bachelor is still two weeks away, but thanks to the ESPN-engineered league, the madness has already begun. You can sign up, make your picks, and learn how to play here.
If you take The Bachelor fantasy league seriously (why wouldn't you?), you could win big. And no, I am not just talking about the title of The Person In Your Friend Group Who Is The Best At Predicting Bachelor Results (however, that is a prestigious accomplishment that should not be taken lightly). If your selections rack up enough points, your gameplay could earn you a dozen roses. Oh, and if you are really lucky/really good at this whole Bachelor fantasy league thing, you could win a chance to go watch a taping of The Bachelorette's After the Final Rose special and a trip to Disneyland.
Want to play along with Bustle's Bachelor podcast? Be sure to join the Will You Accept This Podcast? fantasy league group.
Image: Rick Rowell/ABC