You Need These High-Rise Briefs In Your Life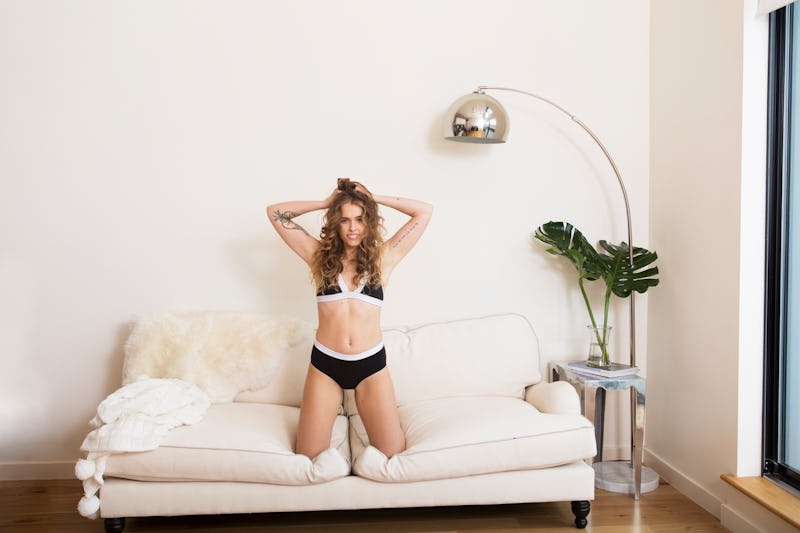 If you're anything like me when you get home after a long day, the first thing you do is strip down your pants (typically jeans in my case) and depending on how comfortable you are in the privacy of your own home, just your underwear is enough for you. I live in the "no pants, no problem" mindset, which means my legs are as free as they can be the moment I get home. Of course, it doesn't hurt to have a cute pair of undies like the pairs from LIVELY that allow you to feel all the more comfortable.
As fashion continues to move away from the bodycon dresses and skinny jeans, it looks as though it's taking on another new trend with high-waisted underwear. Launching on Dec. 20, LIVELY will be releasing their high-waisted briefs, which will be perfect to lounge around in during the holidays. With the choice between the High-Waisted Striped Brief and The All-Day High-Waisted Brief, these undies will give you the sexy style of the '70s along with all the stretch and comfort of, dare I say, grandma panties. Hitting just below the belly button, they're also great for when you want to wear the perfect crop-top and high-waisted pants combo. Bottom line: Life is too short to wear uncomfortable underwear.
These briefs will give you all the reason to spend the days at home in your skivvies.
Check out the styles and colors they come in:
With classic colors, what more could you ask for?
Match these high-risers with a sporty bralette and you're good to go.
The High-Waisted Striped Brief and The All-Day High-Waisted Brief will cost $10 and will be available to shop on LIVELY's website on Dec. 20.
Images: LIVELY