The Tarteist PRO Giveaway Is Huge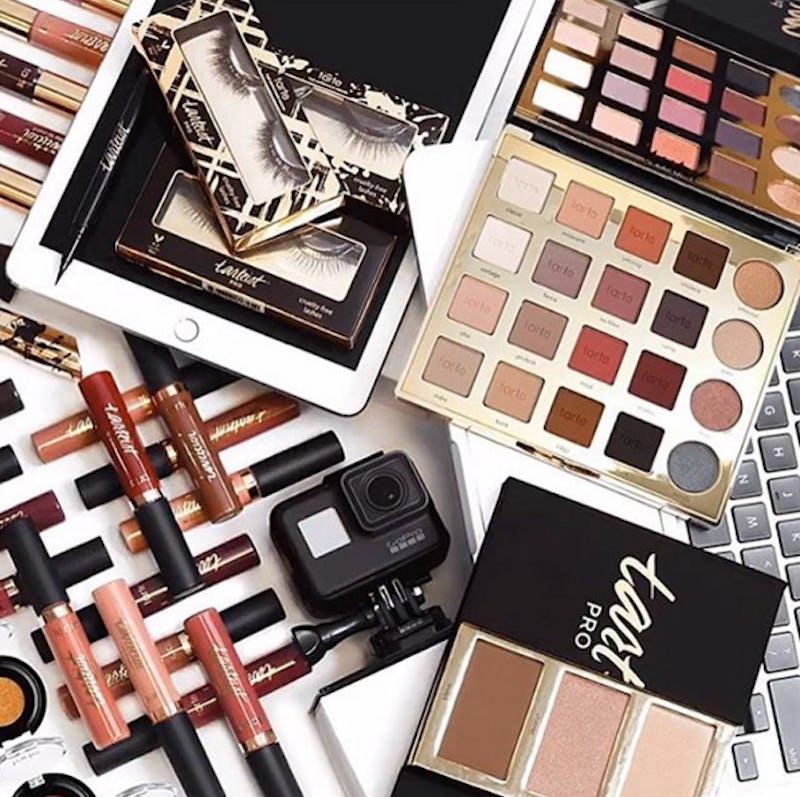 You'll quickly amp up your makeup game with the right materials on-hand. Sure, a few YouTube binge-watching sessions to ensure you're applying everything the way the gurus do will help out, too. But, what truly makes a beauty routine are the tools you're working with. Find out how to enter the Tarteist PRO giveaway so you can have the most professional makeup utensils at your disposal.
According to Tarte Cosmetics' Instagram, you have until 11:59 p.m. ET on Dec. 21 to enter for your chance to cop some pretty amazing products. Not only can you rack up on makeup from the Tarteist PRO collection, but you'll also get items such as a laptop, GoPro and iPad to help take your professional life to the next level. Whether you're using these freebies to start a beauty vlogging channel or just run things in your office, there's no way you won't be able to take on the world with these gadgets in your arsenal.
All you have to do to be eligible to win is follow Tarte Cosmetics' Instagram account, double tap their giveaway post and tag two friends in the comments section. The contest is open internationally, and one winner will be selected and announced in the comments section on Dec. 22.
Move over, Santa. Tarte's here to give the very best gift of the season.
Tarteist PRO Amazonian Clay Palette, $53, Tarte Cosmetics
There are some incredible items in this line-up. This eyeshadow palette, for example, comes with 20 different long-wearing eye shadows.
And I mean, just look at how pretty they are.
Tarteist PRO Glow Highlight & Contour Palette, $45, Tarte Cosmetics
There's also an incredible glow-giver in the range. If you're lucky enough to win this all-in-one highlight and contour palette, there will be no stopping you!
Because there's nothing you can't do with an extra bit of radiance swept across your cheeks.
When you're able to create makeup looks like this and have some impressive tech products (for free!) you'll be able to take your #girlboss status up a notch.
Images: tartecosmetics/Instagram (1); Courtesy Tarte Cosmetics (2)