These Christmas Audiobooks Are Free This Week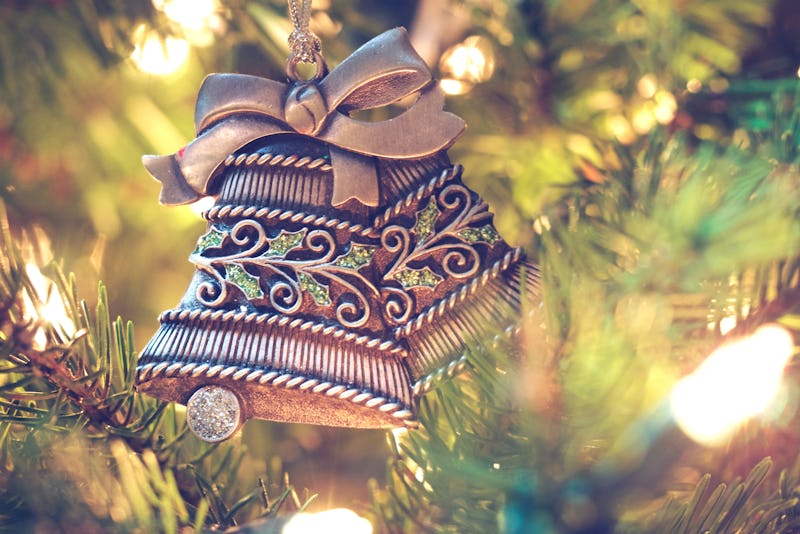 Still finishing off plans for that holiday road trip? I'm here to tell you how to get four free audiobooks this week, courtesy of audiobooks.com and CNET. The same tech site that brought you the chance to get unlimited access to children's e-books and audiobooks for just $42 per year will now let you quadruple the amount of free books you receive when you sign up for a 30-day trial on audiobooks.com, but you'll have to act fast if you want to take advantage of CNET's offer.
Audiobooks.com offers a somewhat smaller selection than Amazon's Audible program, but, with more than 100,000 novels, biographies, and nonfiction titles to choose from, including the year's hot new releases, you'll hardly notice. Among this month's bestsellers are A Man Called Ove by Fredrik Backman, Scrappy Little Nobody by Anna Kendrick, and The Girl on the Train by Paula Hawkins.
The site's standard 30-day trial allows users to download one free audiobook of their choice. Afterward, subscribers may select an additional audiobook each month for just $14.95. More audiobook credits may be purchased at any time, and audiobooks.com apps for iOS, Android, and Windows come with access to more than 6,000 free titles.
Use the code "CNETDEAL" when you sign up for your free trial, and you will receive two audiobooks of your choice, plus two holiday classics: How the Grinch Stole Christmas by Dr. Seuss and 'Twas the Night before Christmas by Clement Clarke Moore, narrated by Walter Matthau and Jeff Bridges, respectively. The code is good for all trials registered between now and Friday, Dec. 23, so get on it while you can.
I'm currently listening to Hidden Figures by Margot Lee Shetterly, and I highly recommend it. Share your audiobook recommendations with me on Twitter!
Image: Aaron Burden/Unsplash