Too Faced Has Another Adorable Product On The Way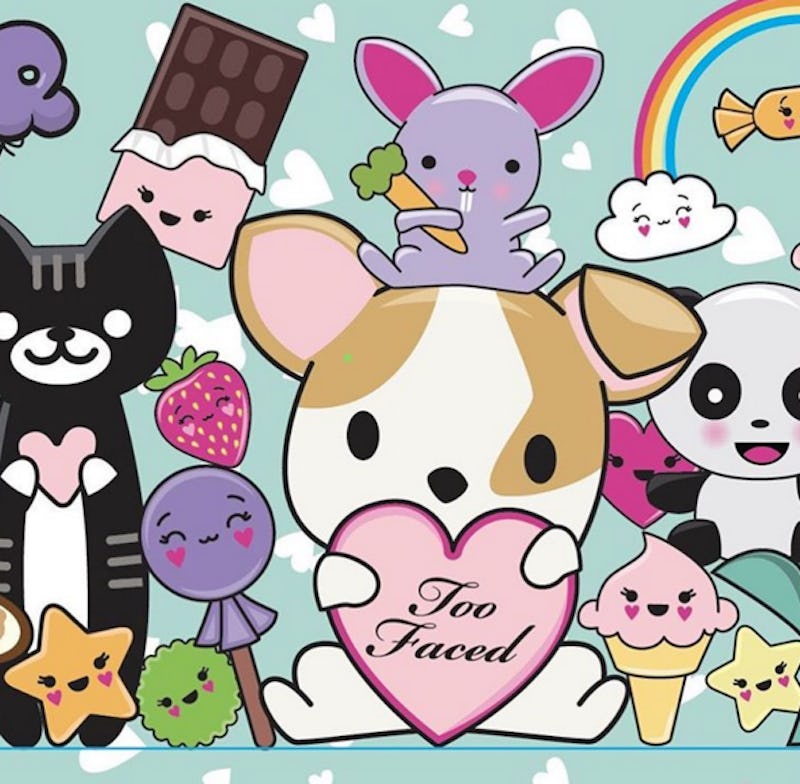 Just when you think Too Faced can't get any more adorable, they go and tease another product on Instagram. When is Too Faced's Clover Palette coming out? According to Co-founder and Chief Creative Officer Jerrod Blandino's Instagram, we have another launch date to look forward to.
Based on the post, you can expect to see a puppy-inspired palette in Summer 2017. The set will apparently hold shadows and appears to benamed after Baldino's totally cute dog, Clover. This dog has been a huge part of Too Faced's branding (he already is on the Kat Von D X Too Faced Better Together packaging, after all), so it makes sense to have an entire palette devoted to him.
The social media post doesn't give too many details away or even show what the product will look like, and I'm still completely excited to buy this the moment it goes on sale. The image does show precious illustrations of Clover and his pals. So, I hope to see more of these elements come through in the packaging and product design. The caption does let us in on the fact that it will be available to shop exclusively on the Too Faced website. So, keep your eyes out for the next makeup you won't be able to say no to. This cosmetics company has a way of delivering what you never knew you needed, don't they?
Clover and friends are coming your way!
Could this be any cuter? I think not!
My sentiments, exactly. Is there anyway I can go ahead and place a pre-order?
This little guy was meant to be put on makeup packaging.
I mean, just look at that face!
There's nothing not to love about this combo.
So, don't mind me. I'll just be here counting down the days 'til summer.
Image: jerrodblandino/Instagram (1)