If Ariel, Belle, and Elsa Were Men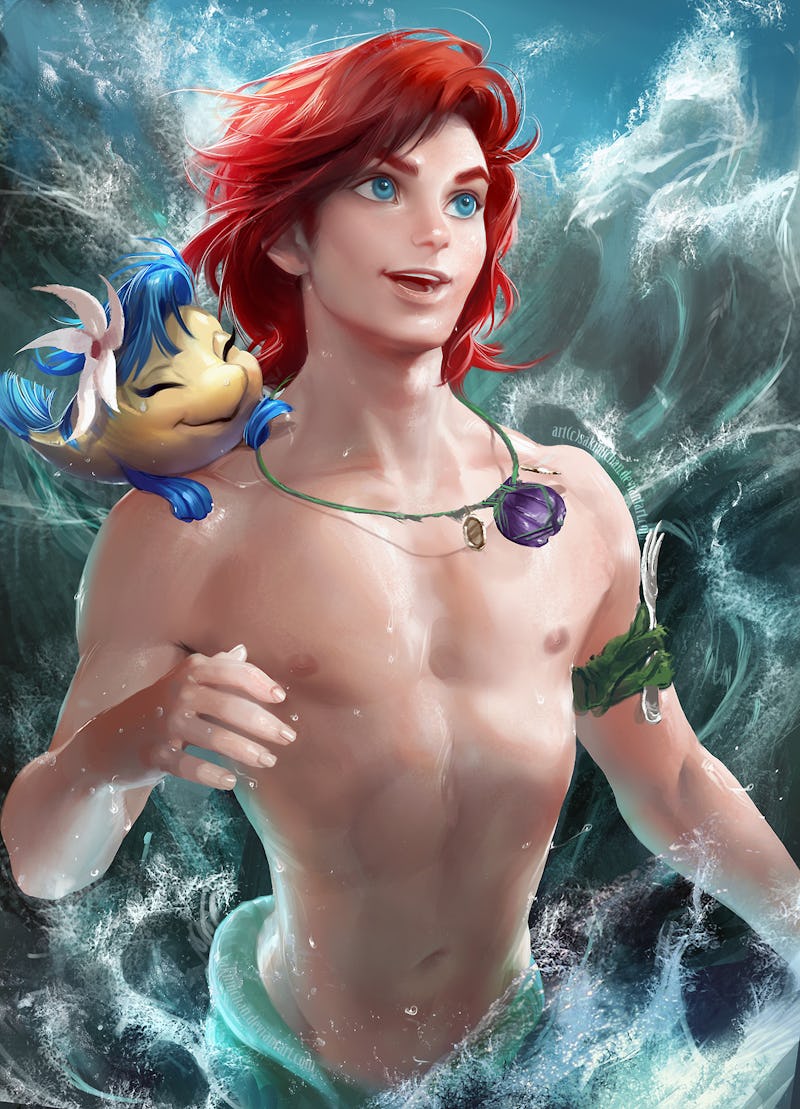 Canadian artist, and genius visionary (if I do say so myself), Sakimi Chan created a series of images taking famous female Disney characters and flipping their genders, and the results are fantastic.
The now-male characters will make you rethink beloved leading women like Pocahontas, Esmerelda, Belle, and even Elsa of the recent release Frozen. The animal sidekicks and love interests are even made-over to be the opposite gender, as the Beast, of Beauty and the Beast, is now a feminine creature swooning over Beau, who was originally known as Belle.
Creatively compiling a strong cast of men, Chan succeeds in reimagining the characters like you've never seen them before. I can't help but be oddly attracted to Cruel, formerly known as Cruella De Vil of 101 Dalmatians. As if the puppies weren't enough, he owns that badass demeanor flawlessly. If only he wasn't an illustration. Sigh.
Check out the complete collection below, and prepare to be amazed:
Pocahon (Pocahontas)
Urs (The Little Mermaid)
Esmereld (The Hunchback of Notre Dame)
Cruel (101 Dalmatians)
Maleficent (Maleficent)
Els (Frozen)
Beau and the Beast (Beauty and the Beast)
Ariel (The Little Mermaid)
Images: Sakimi Chan/Deviant Art