With 'Tammy,' 'Maleficent,' and More, This Summer's Movies Are Awesomely Feminist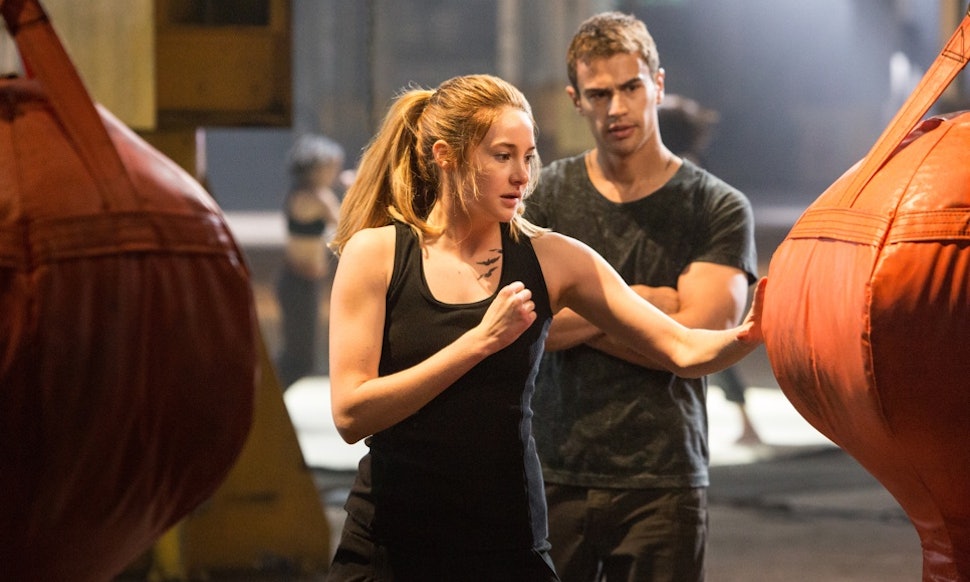 So far, 2014 hasn't been very good to women, at least where movies are concerned. In the past four months, only a handful of female-directed films were released, none of which could be considered a box office success; in fact, only one of them, February's Endless Love, even made back its budget. The films that weren't made by women, just starred them, didn't fare much better. Of the top 10 highest-grossing movies of 2014, the only female-centric film to crack the list was Divergent , coming in at number 9. Overall, it seems, women in film had a pretty crappy start to the year.
Thankfully, that's all about to change. This summer promises a large number of female-centric movies, several of which have the potential to be blockbusters. Not all of them look like they're going to be give women a good name — we're looking at you, The Other Woman — but the vast majority have serious promise. Of course, women in Hollywood still have a long way to go in regards to getting equal visibility as male filmmakers, but for now, it's a good start. Here are the ten female-fronted movies of the summer you can't miss.
Image: Lionsgate
'Hateship, Loveship'
About: A nanny (Kristen Wiig) who falls for a man (Guy Pearce), not knowing that their "romance" is just a practical joke orchestrated by her teenage charge (Hailee Steinfeld).
How It's Good for Women: It's directed by a woman (Liza Johnson), starring women, and based off a short story by a woman (Alice Munro). Reviews have been mixed, but the complexity of Wiig and Steinfeld's characters has garnered constant praise.
Released: April 11.
Image: Benaroya Pictures
'Belle'
About: Dido (Gugu Mbatha-Raw), the mixed race daughter of a British Navy Admiral who's raised by her aristocratic great-uncle (Tom Wilkinson) in racially-charged London.
How It's Good for Women: Belle is helmed by Amma Asante, an acclaimed British filmmaker who's one of the most exciting new directors out there. The film covers issues of feminism, race, and class, and early reviews have praised it for its decision to shed light on an "exceedingly rare member" of society.
Released: May 2.
Image: Fox Searchlight
'Palo Alto'
About: A group of teens who explore alcohol, drugs, and sex while living in the California city, based on James Franco's collection of short stories.
How It's Good for Women: Directed by first-timer Gia Coppola (granddaughter of Francis) and starring Emma Roberts, Palo Alto should be the rare film to portray teens, especially girls, in a realistic, un-condescending way.
Released: May 9.
Image: Tribeca Films
'Maleficent'
'The Fault in Our Stars'
About: The romance between Hazel (Shailene Woodley) and Augustus (Ansel Elgort), two teens with cancer.
How It's Good for Women: Book Hazel is complex and lovingly flawed, and there's no reason to think Movie Hazel will be any different. Also, the trailer, poster and clips show off Hazel's medical equipment; few movies, if any, ever dare to show a character's disabilities as prominently as TFIOS does.
Released: June 6.
Image: 20th Century Fox
'Tammy'
About: An unemployed, newly-single woman (Melissa McCarthy) goes on a road trip with her foul-mouthed grandmother (Susan Sarandon).
How It's Good for Women: It's written by Melissa McCarthy, produced by Melissa McCarthy, and starring Melissa McCarthy. This is one movie that should pass the Bechdel test just fine.
Released: July 2.
Image: Warner Bros.
'Jupiter Ascending'
'Step Up: All In'
About: A Las Vegas dance competition in which characters from the previous Step Up films join forces to win first place.
How It's Good for Women: Step Up: All In is directed by Trish Sie, a choreographer best known for creating those OK Go videos you watched a thousand times in 2006. The film stars several up-and-coming women, including Disney Channel's Alyson Stoner and Step Up 2's Briana Evigan.
Released: July 25.
Image: Lionsgate
'Lucy'
About: Lucy (Scarlett Johansson), a woman who turns into a vengeance-focused warrior after accidentally ingesting drugs that give her superhuman abilities.
How It's Good for Women: Director Luc Besson is one of the few action directors to make movies starring women. Lucy , with a female hero who has superpowers, is doing more for women than any movie Marvel's made in years.
Released: August 8.
Image: Universal
'If I Stay'
About: Mia, a coma-bound teenage girl (Chloe Grace Moretz) who, after a car accident kills the rest of her family, must decide whether or not to fight for her life.
How It's Good for Women: In the Gayle Forman novel it's based on, Mia is a thoughtful, talented 17-year-old with wonderfully complex thoughts and emotions. Here's hoping the movie stays true to the book.
Released: August 22.
Image: Warner Bros.