This Little 'Fargo' Actress Should Be Familiar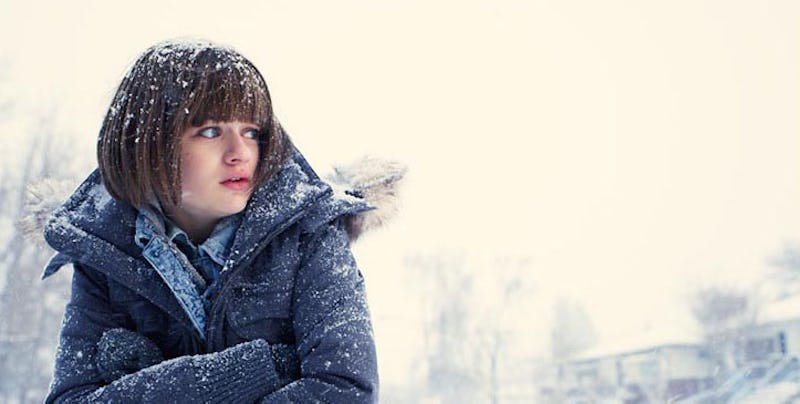 After watching Tuesday's episode of FX's adaptation of Fargo , you'll probably be wondering where you've seen the young actress who plays the Greta Grimly, the daughter of Colin Hanks' Detective Gus Grimly. (Technically we hear Greta's voice over the radio in the premiere, but "The Rooster Prince" is the first episode in which we'll actually see her.)
The young actress is Joey King and she's most likely popped up in numerous movies and TV shows you've watched. The 14-year-old Los Angeles native has been acting since 2006, when she picked up a small role on the Disney Channel's The Suite Life of Zack and Cody. Throughout the years she's had guest spots on shows like Entourage, Medium, and CSI, and, given her 30+ credits, seems pretty hellbent on making a name for herself. The very small chance you've never spotted her in a movie or show aside, here's where you might've caught a glimpse.
If you have kids (or tiny siblings)...
You probably saw her in Ramona and Beezus, playing Ramona Quimby to Selena Gomez's Beezus. Based on Beverly Cleary's award-winning book series, the 2010 adaption helped put King in the public conscious as "that little girl who looks like a doll with gigantic blue eyes."
If you're an action movie buff...
You might remember her from 2011's Battle of Los Angeles, as a doomed civilian bound for death-by-helicopter-crash, or the more recent White House Down, as Channing Tatum's flag-twirling daughter who is taken hostage by white-trash terrorists. She was also far less recognizable (due to the buzzcut) as the little kid version of Marion Cotillard's character Talia al Gul in The Dark Knight Returns.
If you love horror movies...
In 2008, she scared the crap out audiences across the country in Quarantine by playing Briana, a young girl who at first seems to be sick with bronchitis. But nope: She's actually infected with a mutation of the rabies virus and has to be beaten to death with a sledgehammer. How pleasant.
Then, last year, she starred as one of five sisters living in a haunted house with their folks in The Conjuring.
If you love Ryan Gosling...
There's a good chance you completely missed her in Crazy, Stupid, Love., because you were too busy waiting for Gosling's abs to pop up on screen. However, King did in fact play Steve Carrell and Julianne Moore's youngest daughter.
If you're great at voice recognition...
You might have realized from her voiceover in the premiere episode that she did the voice of Katie in Horton Hears a Who, the voice of the beaver girl in Ice Age: Dawn of the Dinosaurs, and the voice of China Girl in Oz the Great and Powerful.
Curious about where you'll see King next? There are the remaining eight episodes of Fargo , of course, and she recently wrapped her voice work on the upcoming animated version of The Boxcar Children and will star alongside Jon Hamm and James and Dave Franco in the elder Franco brother's adaptation of The Sound and the Fury.
Image: FX