Exes? There's a GIF for That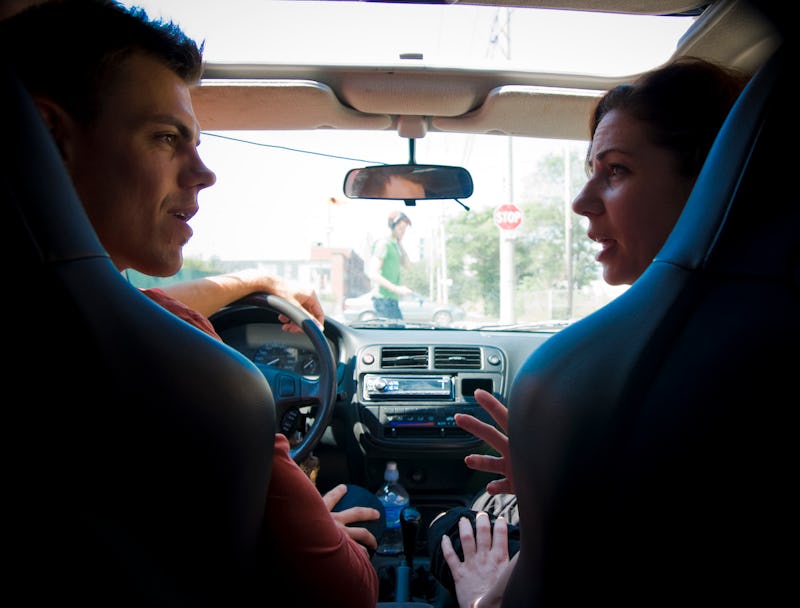 I will be the first to admit that I don't have the smoothest track record with guys. My past relationships were shallow, awkward, and a bit teenage angst-y. Any hint of dissatisfaction seemed virtually the same as a breakup, and of course, breakups were the end of the world. Until they actually happened. Ben & Jerry's ensured that I recovered quite fine.
Looking back, I view my relationship history like a blooper reel in which self-loathing doesn't make a cameo. Please, kick back in the big, comfy stadium seating and come along:
My first boyfriend was a regular Casanova. We were 13 and our first and only real date consisted of a movie showing... that we never saw because he was an hour late and my mother took me home. Chivalrous.
He did the honor of breaking up with me after I pored over my calendar to find a respectful window in which to bring it up with him.
My second boyfriend lured me in with his bad boy charm. I couldn't resist. I think he was suspended more days than he actually attended school. When he did grace our institution in an aromatic whirl of marijuana smoke, he romanced me by grabbing my ass in the hallway, and parading me in front of his paroled friends.
After my pipe dreams of becoming the next Bonnie and Clyde subsided, I decided that I should probably set my sights on someone a bit more groomed. You know, someone who actually reads.
My third boyfriend ostensibly fit the bill. He was all brains... and more than enough brawn.
It seemed that God had answered my prayers...
One problem: He was more in love with himself than I was.
That aside, he was quite a catch, but I realized shortly thereafter that I wasn't meant to hook him.
Following Mr. Tall, Dark and Handsome was "the love of my life", the ever-romantic Mr. Emotionally Unavailable. If those two sound contradictory to you, it's because they are. Suffice it to say, that was a bust.
Then was my personal favorite: The pathological liar. He was really fun. I just loved playing "Guess who forgot his wallet at home?" and "Which college am I pretending to apply to today?" Even more hilarious? When he didn't graduate, our class sung "Where is (insert name here)?" before our graduation ceremony. I'm not making this stuff up.
After that debacle, I was strongly considering switching teams.
Or becoming a nun. Very different paths, I know.
Then, after taking a year and a half to clear my head, I reconnected with an old friend.
And the rest is history.
Image: Noella Choi on Flickr; Tumblr