Authors More Famous in Death than in Life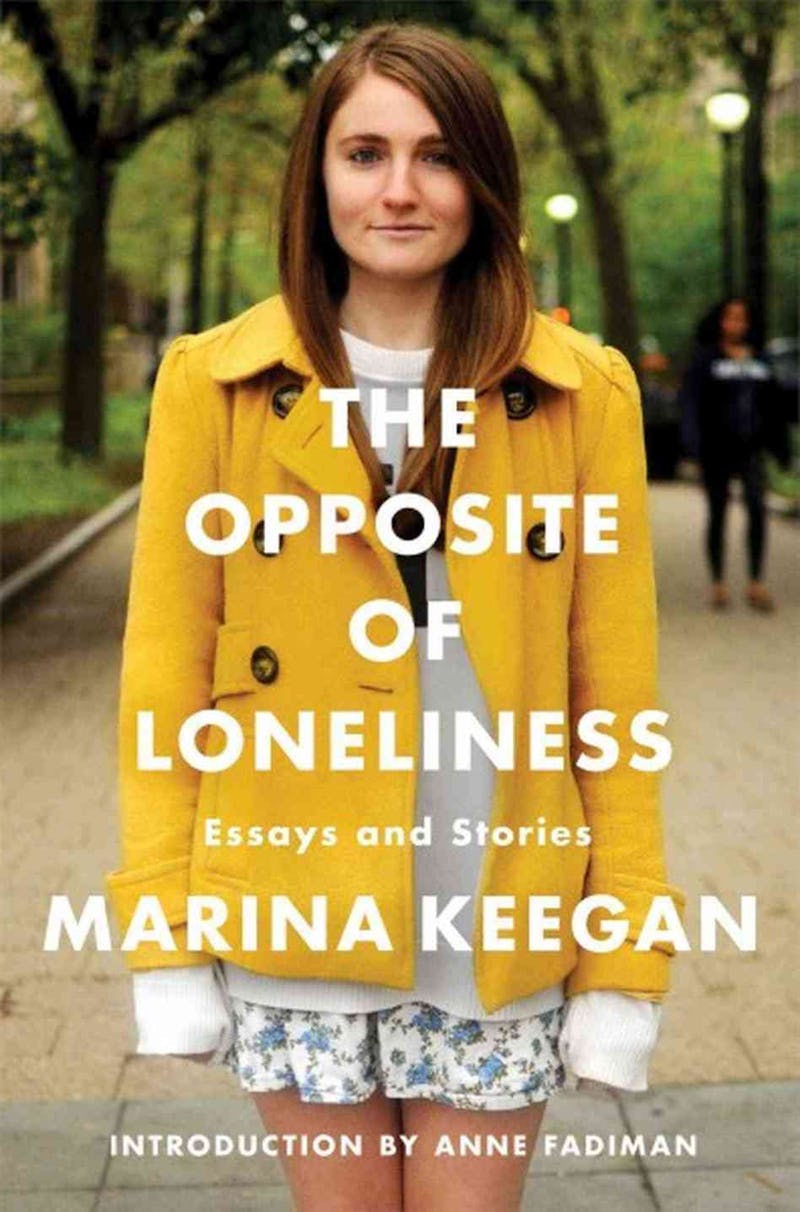 Marina Keegan's first book The Opposite of Loneliness was published in April, and it's being heaped with praise, inspiring some moving think pieces, and raising important questions regarding authors' intent and consent for publishing their works. Sadly, the author won't know about her literary notoriety — Keegan died right after her college graduation, shortly before starting a job at The New Yorker.
Keegan's literary presence is similar to many other authors whose work has only been read without them here to interact with readers. While we can't compare her to posthumously successful literary giants like Chaucer, her story is not unlike Irene Nemirovksy, whose Suite Française series was unfinished when she died and whose publication intentions we'll never be sure of. And, Sylvia Plath, it's possible that Keegan's work will be read largely because of the tragic legend surrounding her: it's a boon to her publishers, but a curse for gaining an unaffected readership (it's a funny thing when an author's myth enters the room before her — it informs every interpretation of the work, and makes the writer the protagonist that becomes dissected).
She might not have developed the command of Herman Melville or the immense oeuvre of Emily Dickinson, but Keegan is another in a long line whose work will be more widely read posthumously than it was in her lifetime. Here are a few others.
Geoffrey Chaucer
Though it's still up for debate as to exactly when The Canterbury Tales were written and published, it's widely agreed upon that Chaucer wrote them in the late 1300s and that the majority of his work was released after his death in the 1400s. If high schoolers are still reading your writing 600 years after you wrote it, I'd say that's a posthumous success story.
Emily Dickinson
Unpublished in her lifetime, Dickinson's thousands of poems are now endlessly anthologized and studied, and she's inspired just about every prominent American poet since. She spent most of her life as a recluse, but her poetry (she used powerful imagery to discuss death, demons, violence, and passion) shows she was anything but the shrinking violet history has made her out to be.
Franz Kafka
While some works (like his most famous, The Metamorphosis) were published in his lifetime, most of his writing was released after he died — and against his wishes. Not only did he not want his manuscripts published — legend has it he wanted them destroyed.
Irène Némirovsky
Némirovsky wrote the 2004 hit Suite Francaise while France was occupied by the Nazis. The book is two novellas put together; she had planned for three more in the series, but the Jewish Némirovsky sadly died at Auschwitz before finishing. Her daughter released her manuscripts 50 years later, and the book was met with wide acclaim for reflecting on history as it unfolded.
Sylvia Plath
Plath's novel The Bell Jar was distributed mere months before she committed suicide in the 1960s, but wasn't published under her name until the 1970s (she used the pen name Victoria Lucas). Though her work was already well-known in literary circles, the posthumous release of her poetry collection Ariel (featuring "Daddy" and "Lady Lazarus") catapulted Plath into legendary status.
Stieg Larsson
Larsson wrote all three books in the Millenium series — The Girl with the Dragon Tattoo, The Girl Who Played with Fire, and The Girl Who Kicked the Hornet's Nest — but they weren't published before his sudden death in 2004. His addictive thrillers have made him one of the best-selling contemporary authors in the world, and there's a chance he could still hold that title for years to come: Larsson wrote half of the fourth book in the series before dying, but disputes between his partner and family have halted any moves to finish or publish it.
Henry David Thoreau
While alive, Thoreau published and sold little of his work. Now, his Walden has inspired countless writers, activists, and philosophers and his name is practically synonymous with American transcendentalism.
Zora Neal Hurston
An anthropologist in her training, Hurston's fiction was overlooked in her lifetime. Luckily for us, feminism's first wave (and its key members, like Alice Walker) are responsible for bringing her and her stunning Their Eyes Were Watching God to the attention of millions of readers since. Bonus: She was on a postage stamp!
Herman Melville
Aspiring novelists, take heart. Moby-Dick was such a flop when it first came out that it was out of print by the time Melville died. Captain Ahab might not get revenge in the classic novel, but Melville got his: He's frequently cited as one of the best American writers to have ever lived.
Image: Yale University Manuscripts; Wikimedia Archives