Who Is The Unsullied Leader On 'Game of Thrones'?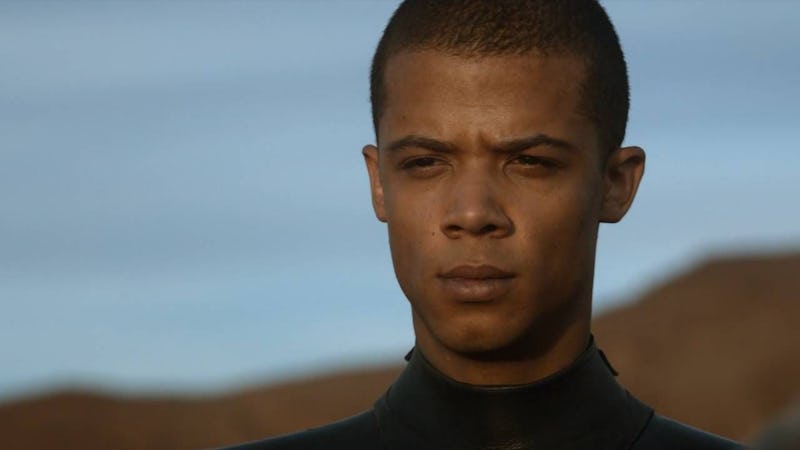 Possibly the most underrated hottie on HBO's Game of Thrones is none other than Grey Worm —Daenerys' leader of the Unsullied on Game of Thrones. And when we say he's fearless, we mean it. He would do literally anything to protect his queen. (She did "free" him, after all.)
Now, it's easy to let Grey Worm slip through the cracks since he rarely utters a word, but he can longer go unnoticed (mostly because he's seriously gorgeous in an introverted-yet-courageous way). This particular understated bad boy is played by Jacob Anderson, a 23-year-old British actor who's made his rounds through the world of acting and music.
Before he was busy faithfully standing by Dany's side, he spent some time on the big screen in the UK's Adulthood and on the small screen in Episodes, Skins, and most importantly, BBC's outstanding mini-series Broadchurch. That's right, Anderson played Dean Thomas — no, not that Dean Thomas — the main daughter's boyfriend.
But here's the best part: Anderson has an alter ego. Enter, Raleigh Ritchie, Anderson's musical counterpart. The singer signed with Columbia Records in 2013 and has already released a handful of singles.
Check out Anderson — sorry, Raleigh Ritchie — totally rock it in his music video for "Stronger Than Ever":
Images: HBO