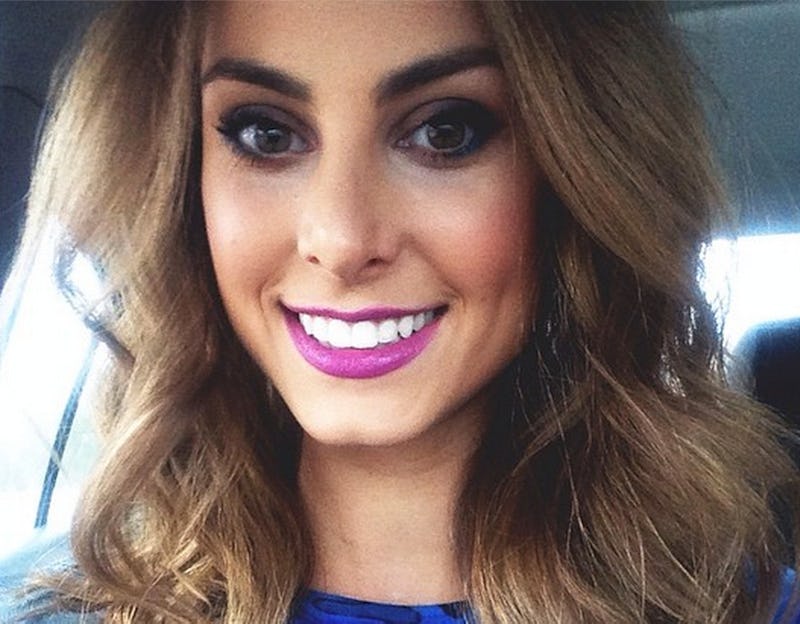 She's so over Juan Pablo! The Bachelor's contestant Cassandra Ferguson is now engaged, which is more than JP can say for himself. That's probably for the best as you'll remember Cassandra was the one Juan Pablo sent packing on her birthday. But it seems that was for the best as Cassandra's life is now coming full circle and she will be settling down with her NBA-player boyfriend Rodney Stuckey, who also happens to be the father of her son Trey. A couple of weeks ago she posted a picture of her and Stuckey with the caption "Who wants that perfect love story anyway?" Well, I hate to break it to you, Cassandra, but your love story sounds pretty amazing. After all, you're fulfilling the dream of every child with separated parents by ending up with Trey's dad after all. In fact, I bet ABC is cursing over the fact that this loving reunion happened off screen while they got stuck with JP.
The 22-year-old announced the news on Instagram (because that's how our world works these days as much as we try to resist), by posting a picture of her huge diamond ring. (Stuckey plays for the Detroit Pistons, so he can afford to go big. Although not George Clooney big because no one is that crazy except for "I'm not going to get married" Clooney himself.)
Cassandra tagged the photo "Yes, I'm engaged!" followed by two heart emoticons. (Thankfully no Bachelor-inspired roses made an appearance either in the photo or the emoticons she used to express her joy.)
With her engagement, Cassandra joins the fellow mommy from her season, Renee Oteri who also got engaged after the show. We wonder if Juan Pablo's GF Nikki is feeling bad that all these other ladies got rings, while she got stiffed at the finale?
In any event, we're really happy for Cassandra who was definitely one of the season's sweetest ladies.
Image: Instagram/cassandrafergie [2]