He's Got Plenty of Parental Wisdom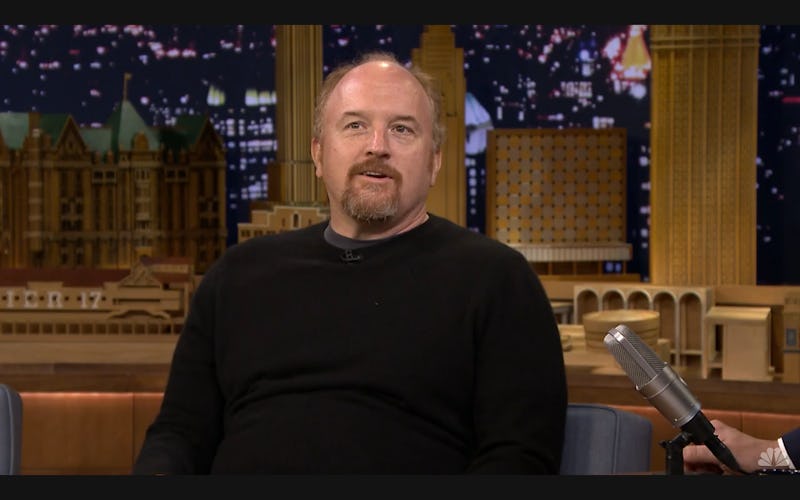 Louis C.K. stopped by The Tonight Show with Jimmy Fallon on Monday night to promote his current, new season of Louie (which you should be watching, by the way), but he spent a portion of his interview with host Jimmy Fallon discussing something he talks about a whole lot: parenting. You've got to imagine that, at this point, Louis C.K. — arguably one of the most famous dads out there right now — has new parents like Fallon asking him for parenting advice all the time. (Sorta like when you have a friend in the medical field and you ask them about every minor ailment you may or may not have.) So what was Louis's words of wisdom for his fellow famous papa? "You don't have to do anything." Hold on, it makes sense in context.
After Jimmy told Louis that his daughter Winnie is only 9-and-a-half months old, the Louie star (a father of two girls himself) assured him that this is the sweet age where you can "leave her in a room and she'll still be there a few minutes later." Louis continued that Jimmy should enjoy the brief period where motor skills are limited and the only major woes are eating, sleeping and pooping. "Focus on what you gotta do now, which is nothing," he told him. (Of course he's joking because there's so much more to it than that, but hey, Louis is doing something right.)
Another big perk of having a kid that young, particularly in New York City? They are totally oblivious to it. As Louis joked, "It doesn't matter that you're raising her in New York City yet. She's not like, 'Whew, this town is crazy!'"
Watch the exchange here, which kicks off with a funny story about how Louis once thought Jimmy may have been dead: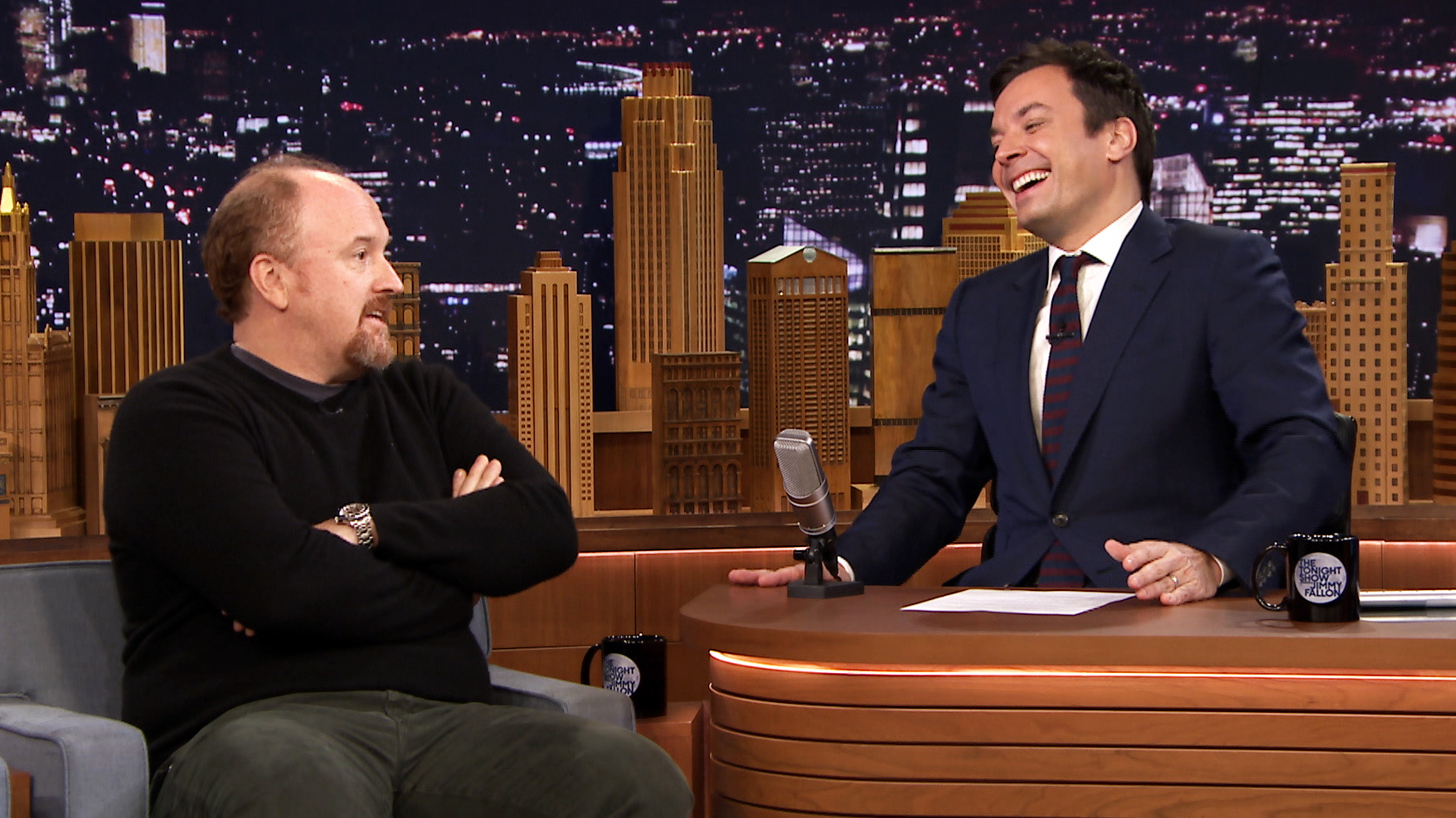 Alright, so his advice on The Tonight Show wasn't his most helpful, but Louis has already imparted enough parental wisdom for fans on both his show and in his stand-up routines. Take for instance one of Monday night's new episodes of Louie, titled "Elevator: Part 1." In the beginning of the episode, Louie and his daughters Lilly (Hadley Delany) and Jane (Ursula Parker) discuss their detailed plan about what to do if any of them ever get separated from one another on the subway. (Something that came in handy for the family mere moments later.) It seems so obvious, but the Louie subway plan — or something like it — is something any parent living in a city should come up with.
Louie wasn't prepared for when a group of creepy bullies cornered them in the Season 2 episode "Halloween/Ellie" but he did what any parent with good instincts does: he kept his kids calm, didn't panic, and created a diversion to get these guys to go away until the cops arrived. (In this case, he threw a trash can through a window, but hey, better than about a million other things that could have happened in that memorably unsettling scene.)
Outside of his show, parenting is a big topic that he hits on during his stand-up comedy specials. Louis has touched on everything from dealing with schoolyard bullies to why having your kid try and pet a wild pony will end poorly. During his 2011 Live at the Beacon Theater special, Louis hilariously talked about the horrors of having to read the Clifford the Big Red Dog series, as well as the importance of actually playing with your kids on the playground. Watch here (but with headphones, it's NSFW):
Of course, the best parenting advice Louis gives is the advice he gives his own kids (and his fictitious ones on his show.) Whenever Louis talks about how he talks to his children, it's a refreshing take. He doesn't baby his children, it seems. Instead, he honestly levels with them. The best example of that comes from the Season 3 episode "Country Drive" when Louie's youngest daughter whines that she's bored and instead of yelling at her, ignoring her, or giving her a cell phone to play with (you know how he feels about those), he drops some serious knowledge on her. Listen, and learn, here:
Image: NBC