His Elimination Rant Was Fantastic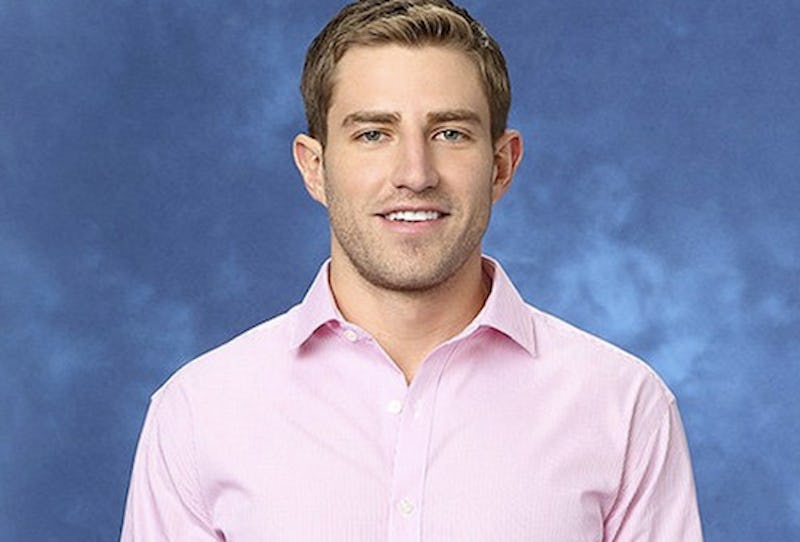 Usually when Bachelorette or Bachelor contestants are eliminated, there are tears. There are breakdowns about never finding love. There's some drunken babbling ... maybe even some drooling. But every so often, we're lucky enough to get some real, raw anger out of the recently rejected soul. Bachelorette Andi Dorfman gave us the realness in her exit interview from Juan Pablo Galavis's season, and in the premiere for The Bachelorette Season 10, we got one of the best drop-mic moments we've had since that car ride in St. Lucia. Wanna-be Andi suitor Josh B., a 29-year-old telecommunications marketer from Denver, was really pissed he was eliminated the first night, and he wasn't afraid to let us know.
I'm super disappointed, honestly. I'm here talking to you instead of being up there with all these guys.
Josh B. was just getting started, though.
You come here looking for a wife then all of a sudden you hear all those guys cheers-ing in here ... no. I don't, I don't know. Whatever. It's embarrassing, is what it is. So, yeah. It's something a friend put me up to and I showed up and said, "Oh this is great! Yeah sure let's give it a try. Let's embarrass the FUCK out of myself for one night to do absolutely nothing to accomplish nothing."
But wait, there's more:
And then I'm going to call my parents tomorrow and be like, "Yeah, that sucked, ah, I'm coming home." I'm going to face reality, I'm embarrassed as fuck. Cool. It is what it is! I'm going to go home, enjoy myself, take some vacations, and ... and, this is stupid.
Can I get a slow clap for Joshie B.? He then walked out into the fog, never to be heard from again.
Or, wait! That's not exactly true. You might actually hear from Josh when he calls you up and harasses you during dinner, or a Bachelorette episode, with a sales pitch for some knives or some cruise deal, but only if you act fast.
Hmm. A telemarketer with an anger problem? You don't say.
Cheers, Josh. Here's to you going out strong, albeit "embarrassed as fuck."
Image: ABC