Gigi Hadid's Style Is Your Next Obsession — Here are 7 Looks to Prove It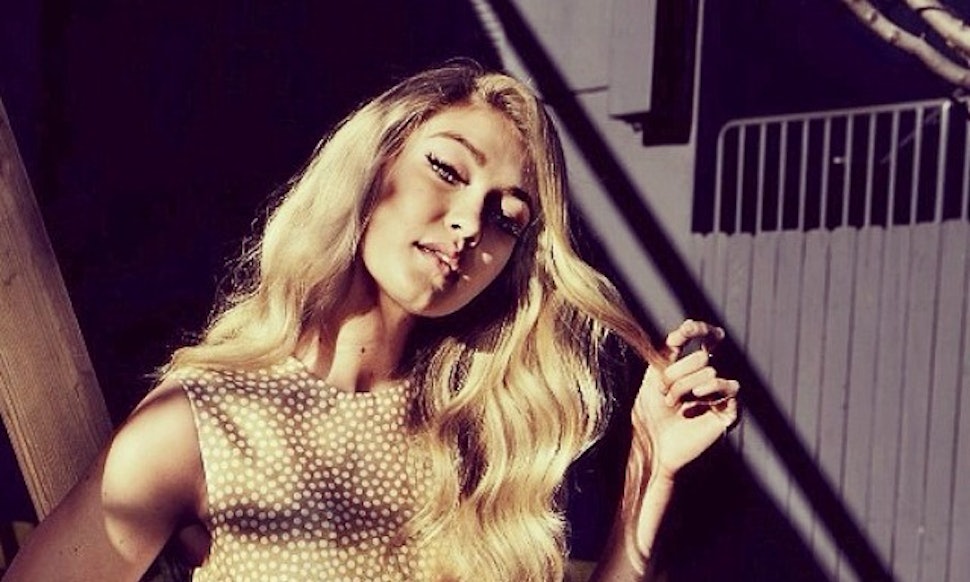 I know, I know: When it comes to supermodels, there are more than just a handful to look up to in the style department. After all, with ladies like Karlie Kloss, Chrissy Teigen, Coco Rocha, and Cara Delevingne (who's been called the next Kate Moss), just to name a few, you have all the fashion inspiration you could ever need. But if I told you there was an up-and-coming model who's poised to become your next style obsession, you'd be interested, right? Good, because that's exactly the case with 19-year-old Gigi Hadid. Not only did the blonde beauty date Australian pop star (and valedictorian) Cody Simpson, party with Justin Bieber (not that that's necessarily a plus), and make friends with fellow rising stars like Ireland Baldwin, but she's also been featured in magazines like Sports Illustrated 's Swimsuit issue and has some major style skills on the red carpet. Still not quite convinced? See for yourself with seven of her best looks ever.
Image: Instagram, Gigi Hadid
At the 2012 Heart Foundation Gala
I don't know what's sexier: the skintight, printed leggings or that perfectly tailored blazer. Two style points to Hadid.
At the 'Sports Illustrated' Swimsuit 50th Anniversary Party
The model practically sizzled in her graphic, mixed-print, and midi-length dress, which she made all the more alluring with subtle side cutouts and a bronzed pout.
At the 2014 Radio Disney Music Awards
Hadid rocked a summer-chic style at the 2014 Radio Disney Music Awards, pairing a basic cross-strap crop top with a pair of ultra-stylish and tailored shorts, which only looked more amazing thanks to their intricate embroidery.
At a 2014 'Sports Illustrated' Event
It's not easy to nail such a sophisticated style at a young age, but Hadid looked poised, polished, and definitely on point in her paneled sheath dress, flowing waves, and nude pumps.
At the Narciso Rodriguez x Pepsi Collection Launch
The star showed off her minimalist-chic side at the Narciso Rodriguez event in a plunging leather top and tailored pencil skirt — a basic black-and-white look that was anything but boring.
At a Ray-Ban Event in NYC
Even Hadid's more casual looks pack a fashion punch, thanks to her knack for easy layering and her ability to seamlessly mix sporty and chic styles.
At the Ovarian Cancer Research Fund's 2014 Memorial Day Weekend Dinner
Wearing a slinky, color-packed DKNY design on Sunday, Hadid's most recent look proves she can pull off simple-yet-sexy style in the most effortless way possible.
Image: Instagram, Gigi Hadid